If you are visiting or living in Portland, Oregon, and looking for the best day hike near Portland, look no further! There are so many things to do in Portland, but hiking is a great way to get outside and see what makes the Pacific NorthWest so special! It can be hard to pick just one hike as the best, since it depends on what kind of hike you are looking for, but we think we've found the one!
Silver Star Mountain is an extinct volcano located in Washington, and has an elevation of 4,364, making it a nice day hike that can be completed in around 3 hours or so, more or less time depending on your fitness level and the pace you want to take.
There are a couple ways to get to the top, but in our opinion taking the Grouse Vista Trail is an easier option because the road to the trailhead is more accessible (though still a bumpy dirt road, so be prepared).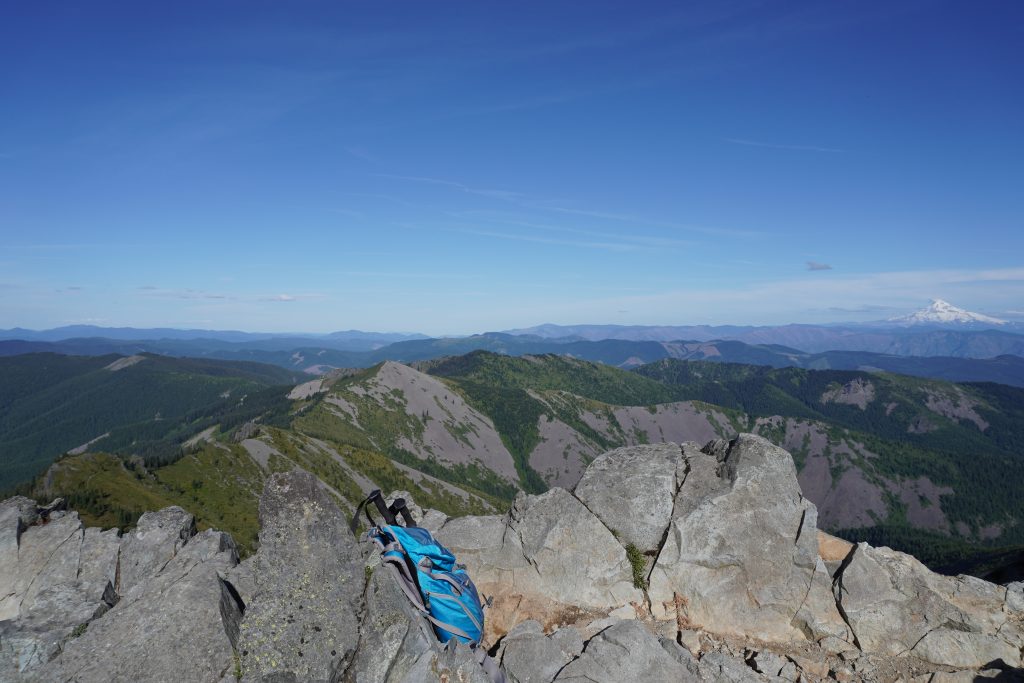 Now what makes this the best day hike near Portland you may ask? The views!! There are so many great hikes near Portland, but what makes this the best, in our opinion, is the unbeatable 360 degree view at the top which gives you panoramic views of Mt. St. Helens, Mt. Rainier, Mt. Hood, Mt. Jefferson, Mt. Adams, the Three Sisters, and the Oregon Coastal Range, plus more! There is no obstruction of view at the top, and it is honestly breathtaking. Everywhere you turn there is another incredible site to take in!
When you park at the Grouse Vista Trailhead, you will need to have a Washington Discover Pass. It costs about $12 to buy online for a day, or $35 for an annual pass, and allows you to park at the trailhead. You may think because it is in the middle of seemingly no where that you can get away without paying, but just know that it is a popular trail, and an easy way for the rangers to catch people not paying is by frequenting the popular trailhead parking lots! For more info on the trail specifics, click here.
From the parking lot you go up the trail across the road, opposite of the bathrooms, not the trail behind the bathrooms like you may think. The first mile is a rocky, steep section that is shady and pretty much straight up, so you will be breathing hard from the start!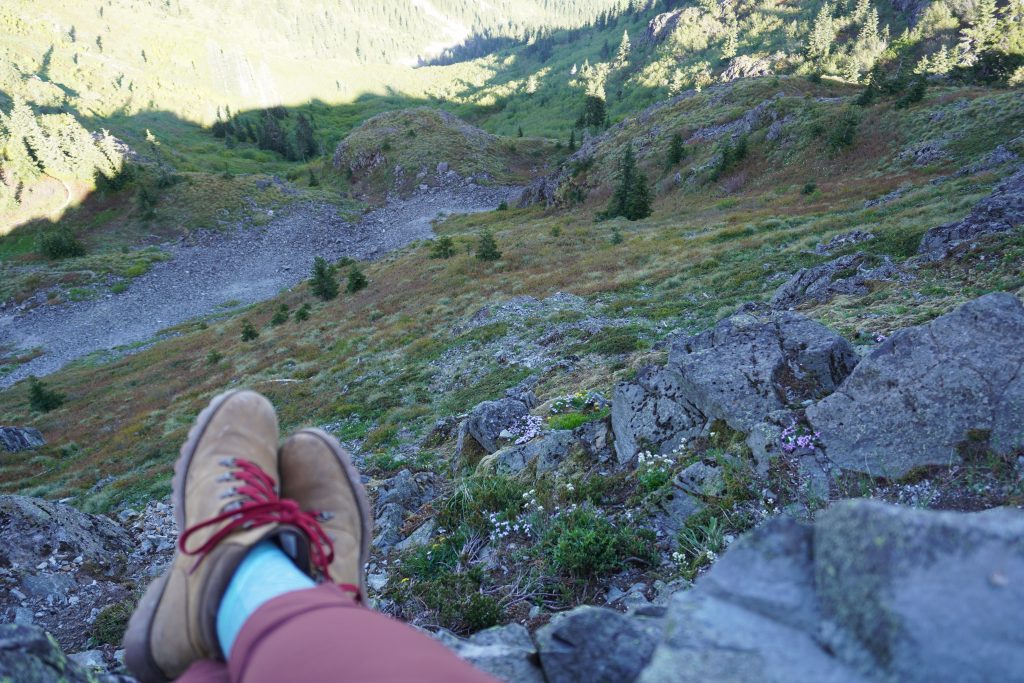 The second mile is across a fairly open and exposed section, and if it's a sunny day, you will be sweating! Though not as steep, the sun and exposure makes this section still challenging, so pack sunscreen and plenty of water! This section though is another reason that makes this the best day hike near Portland though, because instead of constantly being in the woods, you get a little sneak peak here of what the views at the top will be like.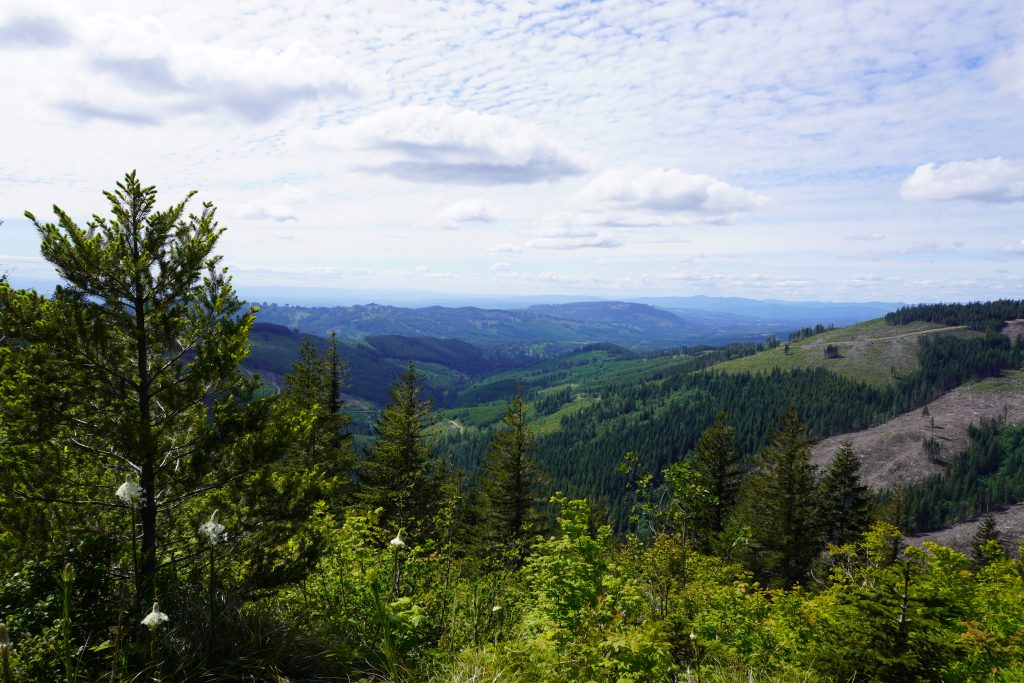 The last mile and a bit of the trail or similar to the beginning, shady, mostly covered, and rocky, though not quite as steep as the first part. But when you get to the end of this section, you'll be rewarded with what makes this the best day hike near Portland, as you come to the last few hundred feet, you will be absolutely awestruck with the snow covered peaks of the great volcanoes that make the Pacific NorthWest skyline so magnificent.
There is truly no greater view, in my opinion, than looking out over a skyline and being absolutely floored by Mother Nature's beauty and grandeur. Make sure you plan enough time to be able to sit and simply take in your surroundings.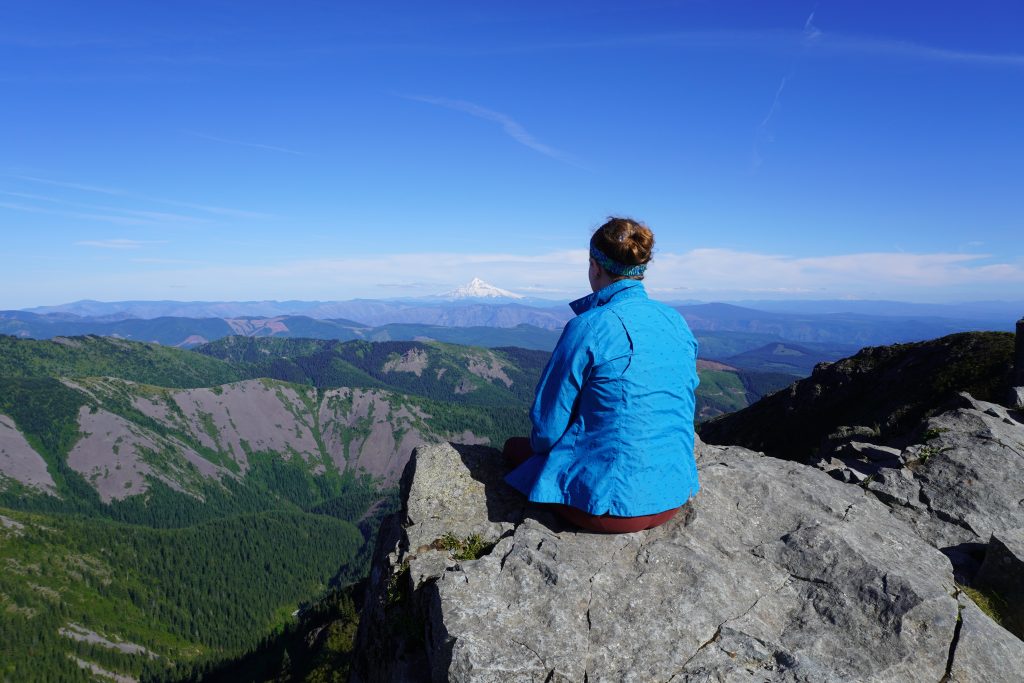 Let us know if you give this hike a try and what your thoughts are! Do you agree that it is the best day hike close to Portland? Or is there one you think is better? Let us know in the comments below!
x Megan