When Agus and I first found out that I was pregnant, it was actually right before we went on a hike up Blackcomb in Whistler, Canada. Of course, this being our first baby, I wasn't too sure on the dos and don'ts of pregnancy, but I also didn't want it to stop our adventures. So what did I do? I googled it of course! Like most people these days, I rely on google for a lot, even medical advice, though I know I shouldn't. With something as important as a baby though, even after googling it, and reading that it was safe to climb and hike, especially so early on, I still called my doctor to triple check *Though your doctor is the 1st one you should check with for any advice on such things! They are the professionals after all!* Below is some of the things that I have found helpful and important throughout my pregnancy on how to keep active, and maintain my love for hiking.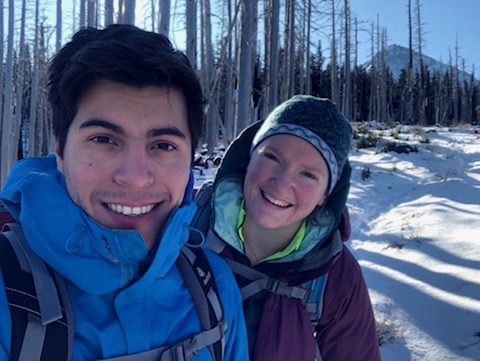 1.My first piece of advice, before all else, is to speak with your doctor/health care professional. While hiking and physical activity is healthy and safe for most pregnancies, you should still get the all clear from a doctor, to make sure that it's ok for you and your baby. Every pregnancy is different and every person is different, so get checked out and make sure you are cleared by doc first. Remember to be open and honest with them, for example, while my doctor cleared me to hike and continue my routines like before, she did warn me and give me some advice on signs to look out for, and limits that should not be crossed, like altitudes, and breathing/heart rate levels.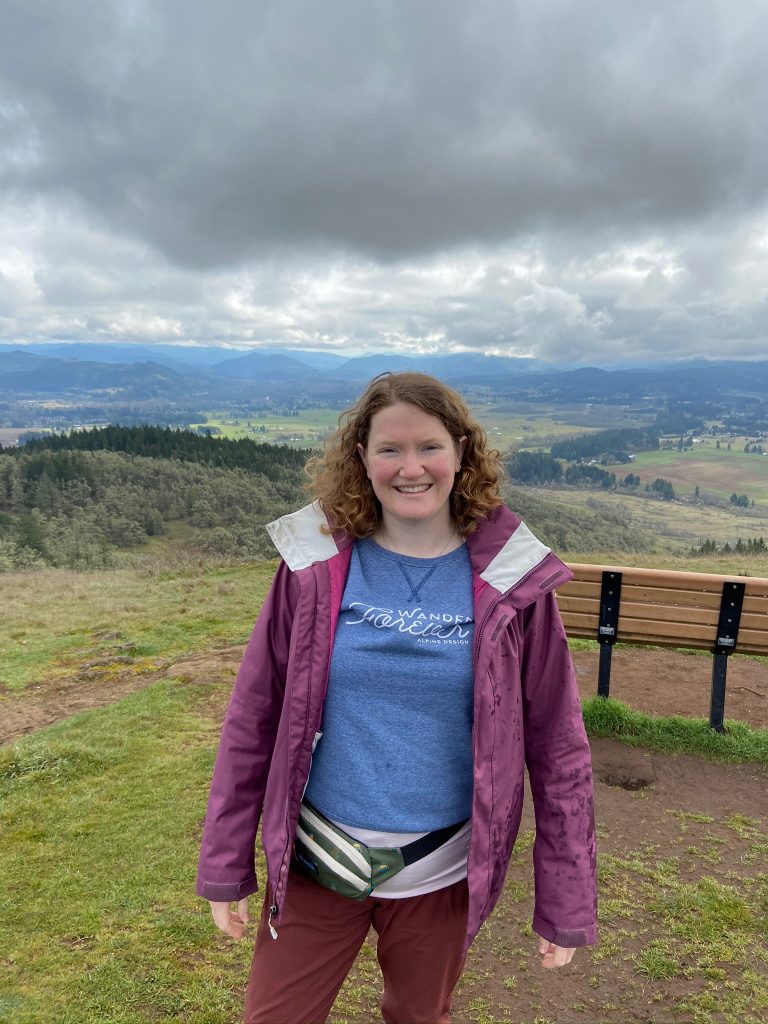 2. Next is stay hydrated! You are going to have about 50% more blood volume when pregnant than before, as well as all the fluids that are protecting baby. So while hiking, or really any exercise, come prepared! Drink more than you usually would, and pack accordingly. You don't want to get thirsty when you're caring for two lives!
3. Take breaks and take it slow. In the beginning of your pregnancy, you may not notice too much of a difference, but as you get farther into the 2nd and 3rd trimesters, you'll see that your usually pace, may be too much. This one was hard for me to accept, so be prepared for this as well. Being able to do a trail or a mountain in "x" amount of time at "x" speed before, probably just isn't possible any more. You took a break 5 minutes ago, how could you already need another one? Remember to take it easy on yourself, listen to your body, and don't be afraid to take extra water and snack breaks, pee breaks, or just catch your breath breaks! You are carrying extra weight, and your lungs are working harder to get oxygen to both you and baby with all that extra blood pumping. So go into your hike with the mindset that you are just grateful to be out there, even if it's slow going, use that time to really enjoy your surroundings, it's not a race right now.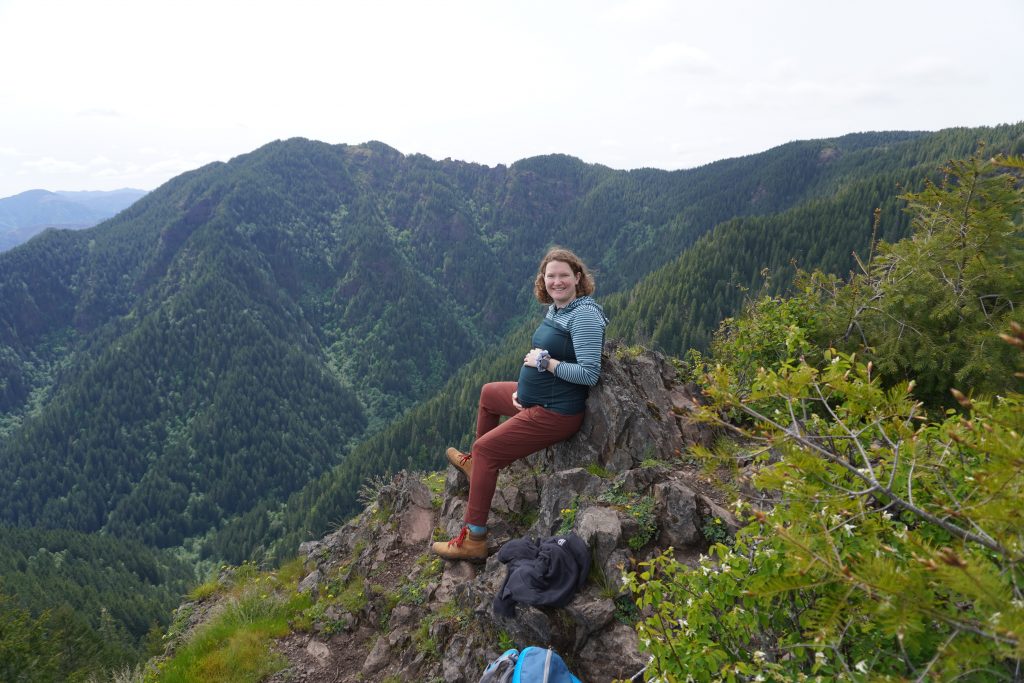 4. Have someone else sherpa your stuff for you. Sure you can carry your pack in the beginning, but again, once you get further into your pregnancy, it won't be as practical, or as safe to carry everything. Hike with a partner who is willing to take a little extra weigh to lighten your load, or everything if they're a rockstar! Once baby is making your belly pop out, you won't be able to strap your hip straps, and it will be uncomfortable if you're hiking long distances. You also have the weight of baby pulling on your body in different ways, and your joints are looser thanks to hormones, so the lighter your load, the less strain you are adding to the strain already present. Also, seeing that you get tired more easily, you will be able to do more on the hike, if you aren't having to carry extra weight and adding to the fatigue.
5. Check your balance, and watch your step. You may hear during your pregnancy that your balance will be thrown off. I'm in my 3rd trimester now, and haven't found to have my balance be super off in my day to day life (I honestly think this is thanks to my regular exercise and yoga routine), it is something that I keep in mind when hiking, since it's such an uneven surface, and I know I am more likely to miss a step once my muscles are fatigued, especially on the way down! My solution is to hike with poles. Now I have trekking poles that I bring with me, but I usually don't use them unless it's snowy or icy on the trail, or I know it's a long steep hike where I will want them to save my knees on the way back down. However, while pregnant, I have been using them on most hikes, more for a piece of mind, since I know there's a much larger consequence if I fall down, than usual. So be extra cautious, use support, and choose an easier trail if you're worried about falling, the difficult trails will be there for you later, it's not worth the risk if you think baby could get hurt.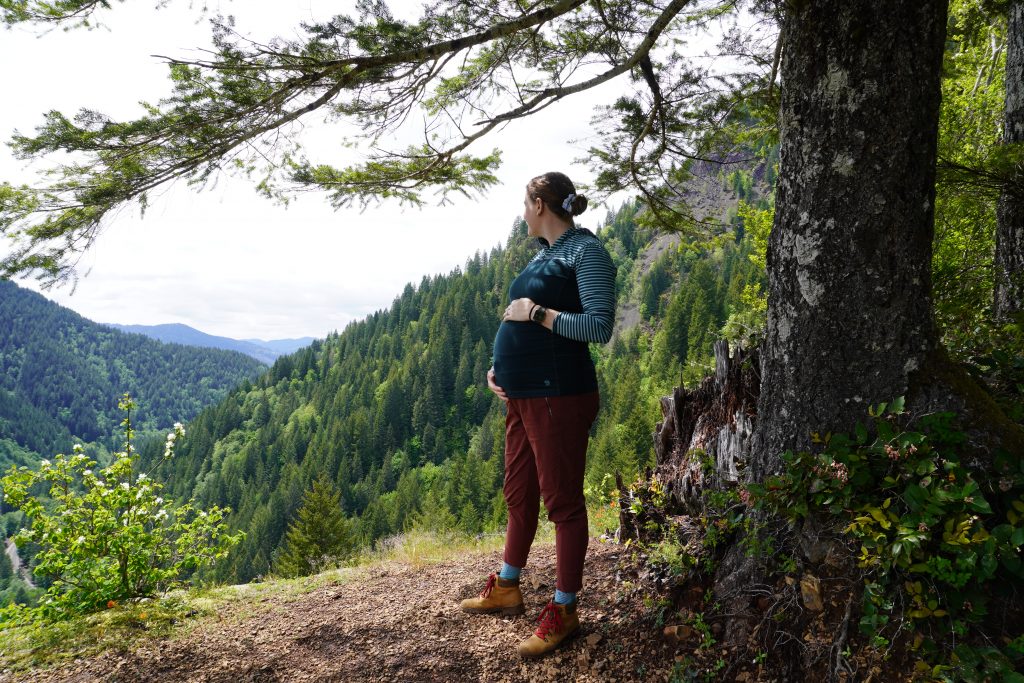 All in all, hiking is an amazing way to get outside, disconnect from the world, and stay healthy and active. The benefits are endless, especially when you're pregnant and may need a little escape from all the planning, worrying, overthinking, etc. The most important thing is to have open communication and trust in your doctor, as well as your own body. If something doesn't feel right, there's a reason, if your body tells you something, listen to it. Have fun, stay healthy, and congratulations! Just imagine all the amazing adventures you will get to share with baby once they're here!
x Megan