Wexford, Ireland is on the beautiful Southeast coast of Ireland, and offers some truly spectacular beaches and coastline that go on for miles, that can be hard to find in the rest of Ireland. While there are endless things to do in Wexford, especially if you're in the main town, there are plenty of day trips all around that are worth your while to explore. The easiest way to get around would be if you have your own car, but you can often schedule a tour or hire a driver as well to get you where you need to go. Having lived not far from Wexford town, I've made a list of my 5 favorite day trips that shouldn't be missed!
1.Hook Lighthouse. About a 45 minute drive from the center of Wexford town, is Hook Lighthouse, which is one of the oldest running lighthouses in the world! You can either drive all the way to the lighthouse and park there, but a little insiders tip!! Park at Slade Harbour, and walk along the cliffs! It is an absolutely gorgeous walk right along the cliff side and will bring you to the backside of the lighthouse. It's about a 45 minute walk, just walk through the cow field by the harbour, and you will see the path along the cliffs!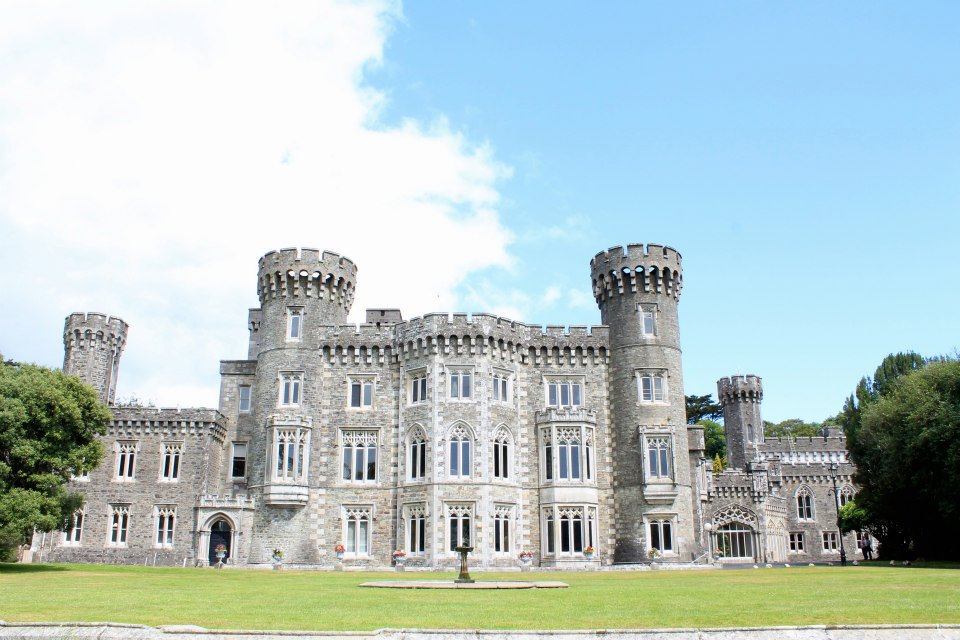 2. Johnstown Castle and Gardens. Just a short trip from Wexford town is Johnstown Castle and Gardens, part of the Irish Heritage Trust. If you are lucky enough to go on a sunny, warm afternoon, you can spend hours strolling around the gardens and small lakes and ponds. There are peacocks that strut around, and you can even take a tour of the castle if you'd like! This is an easy trip from Wexford, and definitely worth the visit.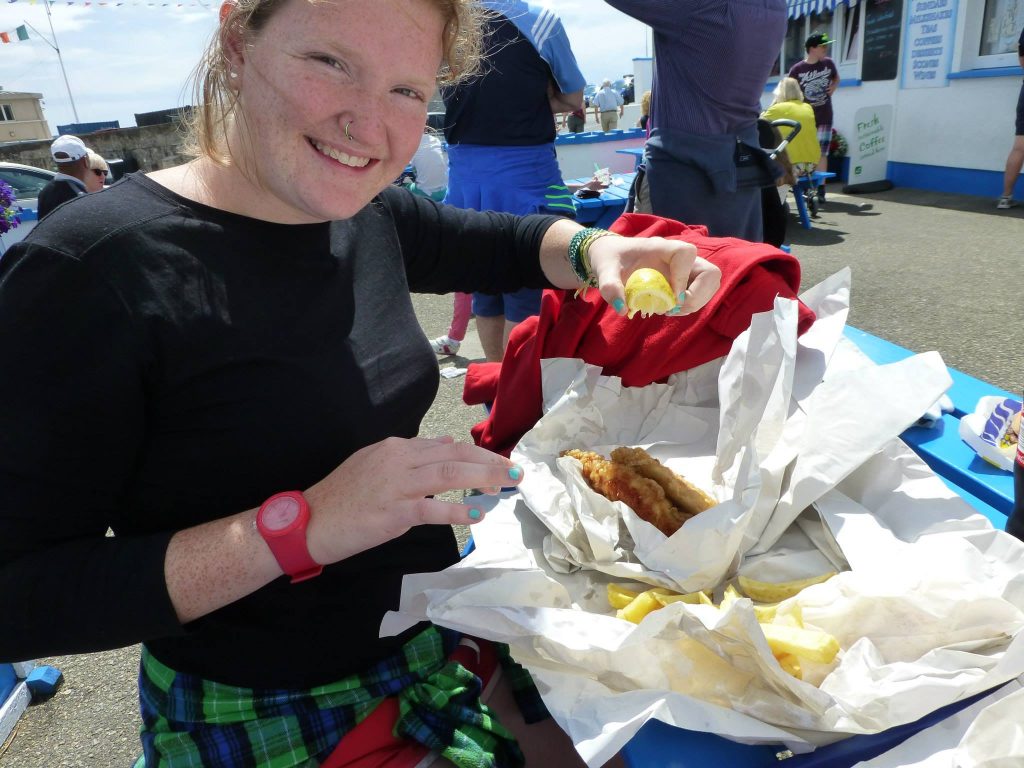 3. Kilmore Quay. About 25 minutes from Wexford is the small fishing village of Kilmore Quay (pronounced "key"). While it may not seem worth it to go to such a quaint village, Kimore Quay has a lot to offer! You can walk up the incredible sand dunes onto a huge stretch of beach, check out the local shops, and see the giant windmills near by. My favorite part though is the Saltee Chipper takeaway restaurant which has AMAZING fish & chips! It doesn't look like much, but the fish is so fresh and delicious, you'll be coming back again, I'm sure!!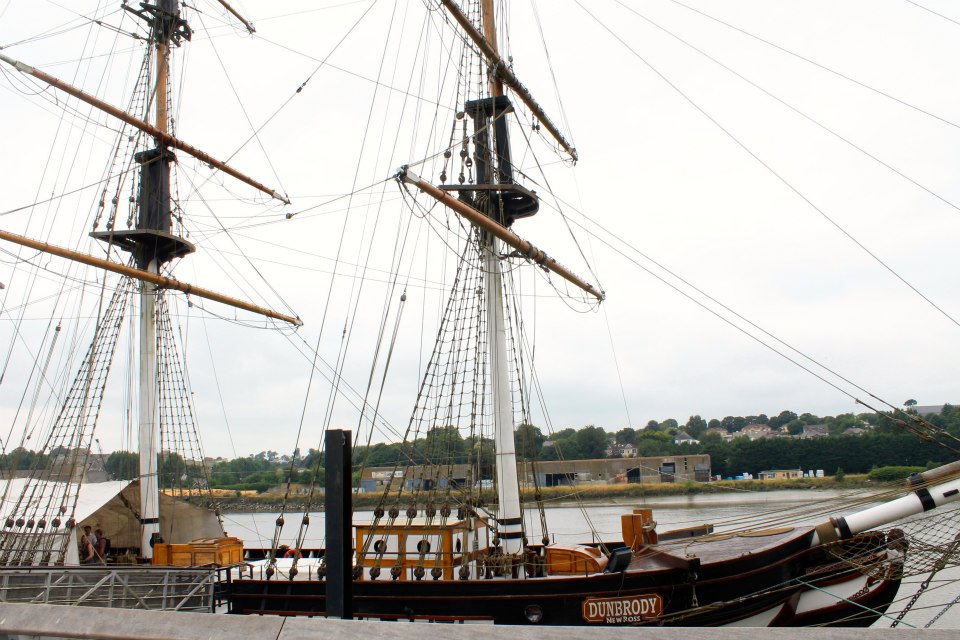 4. Dunbrody Famine Ship. This stop is more for those interested in Ireland's history, and the history of many Irish-American immigrants. The Dunbrody Famine Ship is a replica ship of those that were taken by the Irish who fled during the Famine. You can take a tour of the ship, where you learn about the hard journey that so many took, as well as research in the shop next to it, the names recorded of families and individuals who were on those ships.
5. Waterford Crystal. The town of Waterford itself is worth the day trip, as there are viking ship replicas in the town center, tons of shops and restaurants to explore, and sites to see. But one of those sites that shouldn't be missed on your trip is the Waterford Crystal factory, where they craft the legendary crystal art pieces. If you tour the factory, you can watch the masters in action as they heat and mold the crystal, creating intricate designs that will be sure to awe and dazzle you!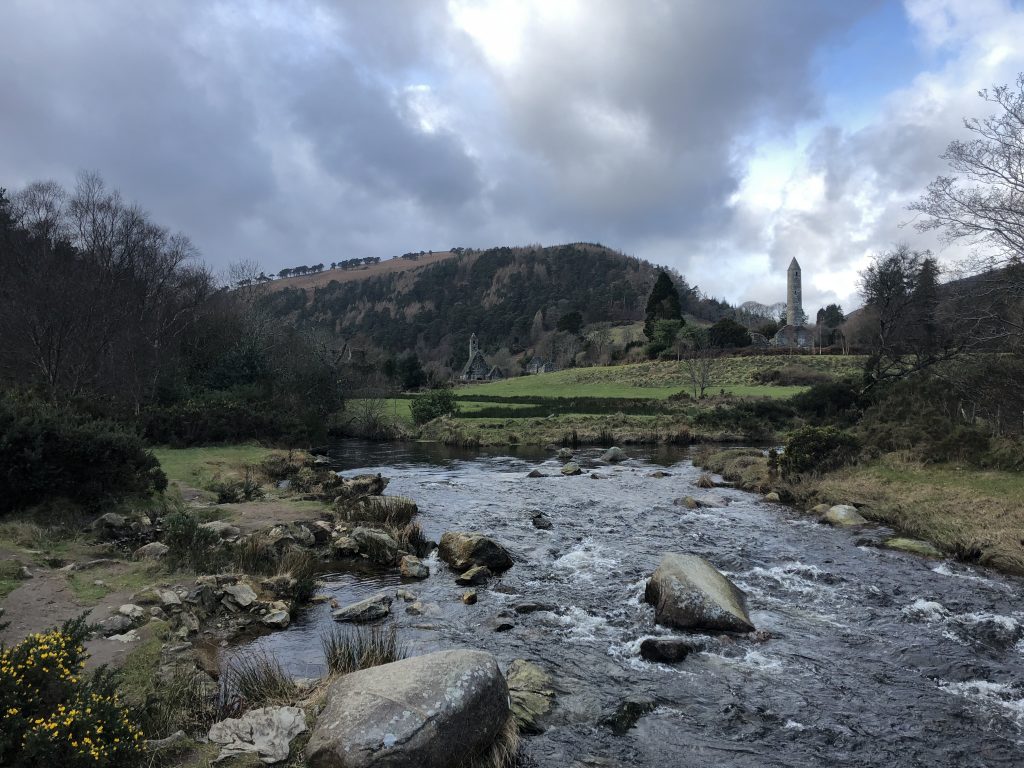 There are of course so many other wonderful places that you can visit, using Wexford as home base, these are just a few of my favorites, of which I could go on and on about! If you have any questions, or are looking for other recommendations, please don't hesitate to leave a comment!
x Megan