Whether you are an experienced yogi, or you have never tried it before, chances are, if you're pregnant, people will suggest using yoga as a way to stay active and alleviate pain and discomfort during pregnancy. You may wonder what the difference is between prenatal yoga and regular yoga, whether it's worth doing, and what the benefits are. Below, I hope to answer some of those questions for you! *As always, consult your doctor before starting any new exercise routine, and make sure you have their approval, the following is not a professional medical opinion, and should not replace professional care*.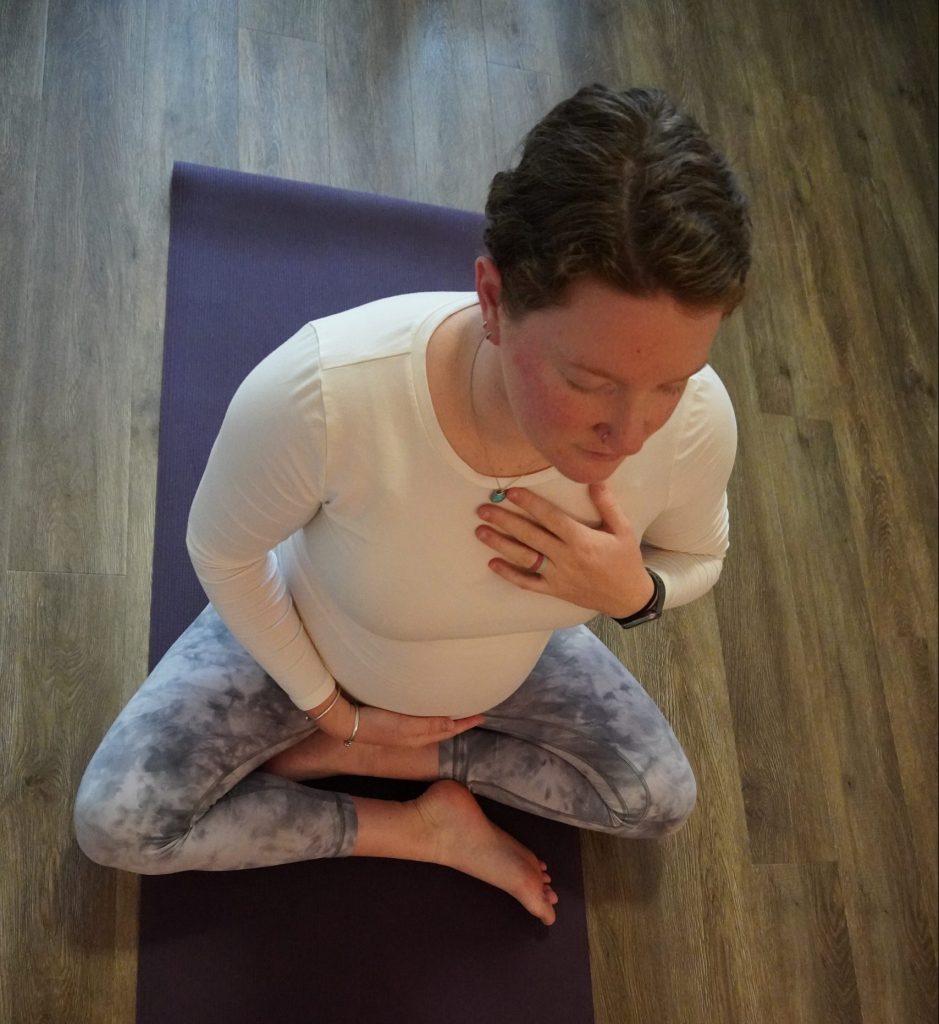 Firstly, you may be wondering why prenatal yoga, instead of regular yoga. While you can still go to regular yoga classes, especially if you have a good connection to a studio or specific teacher, you want to make sure they know how to properly modify poses for you as you progress through your pregnancy. Prenatal yoga has the same benefits as a regular yoga class, but is geared specifically towards a pregnant woman and the changes that her body is going through. For example, you may find that, once your belly is showing and you can no longer lay on your stomach or flat on your back, many poses in a regular class are no longer accessible. Now, if you have a great teacher who can modify and offer you alternatives, that's great, but some teachers just can't accommodate a pregnant woman's needs, and you find yourself struggling to enjoy the class because you can't do half the poses. Prenatal yoga on the other had will offer you poses that still allow you to flow and go deep into your poses, but with modifications that accommodate for your baby to have room, and avoid compromising positions like laying on your back, deep twists and risks of falling over.
Yoga is a great way to prep your body for labor, by keeping you flexible and maintaining a healthy muscle tone. When it comes time to deliver your baby, fatigue can quickly set in if you haven't maintained and prepared your muscles for the hard work. You can better prepare yourself through the breathing techniques that yoga offers, and the assistance with hip openers and pelvic floor work that comes with many of the classic yoga poses. During your pregnancy, especially towards the end of the second trimester and into the third, aches and pains are a part of the process, but that doesn't mean that you need to let your body suffer. Many yoga poses help to alleviate the pains associated with your changing body by helping you stretch out and make more space for growing baby. I found during my pregnancy that I would get a lot of pain in my lower back by the end of the day from my stomach pulling and exaggerating the tilt of my pelvis and curve of my low back. A good, slow flow often was all I needed to help my body feel better, and know that I was taking a moment for my self and my mental health was great as well!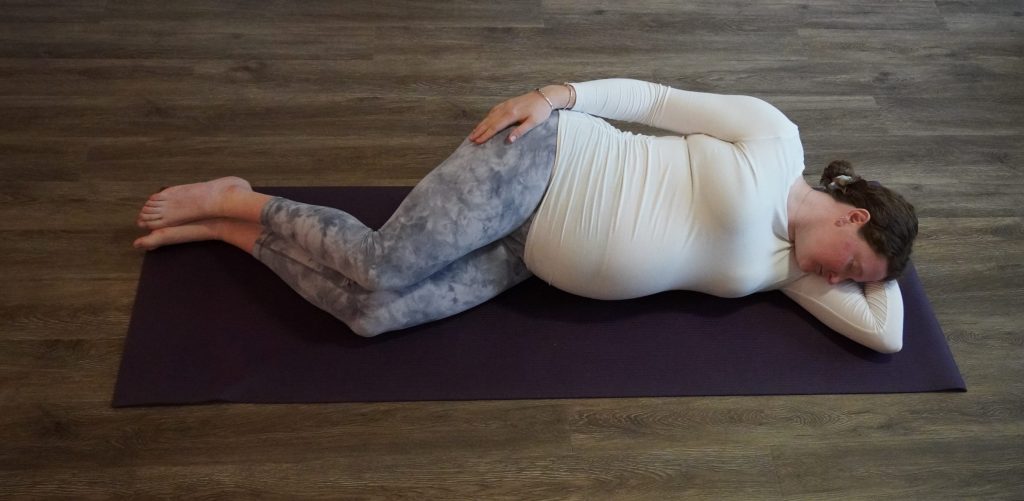 So, do you need to do prenatal specific classes? The answer is no, but you may feel more benefits from them if you do. I continued with my regular yoga practice for the first trimester, just being mindful of twists and listening to my body, but around 20 weeks when my I started feeling like baby was getting more compressed with some movements, I made the switch to prenatal yoga. There are great videos and apps out there too if you have a steady home practice but want to make the switch to prenatal without leaving home. DownDog App, which I have talked about in my pre-pregancy days, makes great yoga apps with full practices you can do, and they now have a prenatal yoga app too! So give it a try, as long as your doctor approves. Who knows, you may love it, you may not, but you'll never know until you try it!
x Megan