There are apps for everything these days, and pregnancy is no different! So whether you are trying to conceive, or are already pregnant, there are apps out there to help you and inform you with anything and everything baby related. Below are my top 5 app suggestions that you should have on your phone when expecting.
1. Yoga/Mindfulness App. Trying to get pregnant, or being pregnant, can be a bit stressful, and sometimes you just need to take a moment to slow down. Try a mindfulness or meditation app to help you get out of your own head and relax. A yoga app can also help you slow down and recenter yourself before you start to go overboard, plus help relieve some of those aches and pains that add to your stress.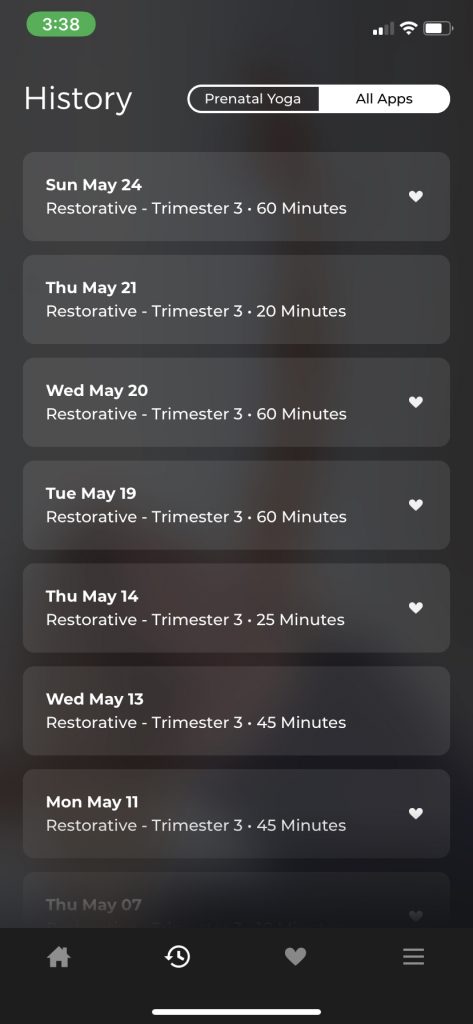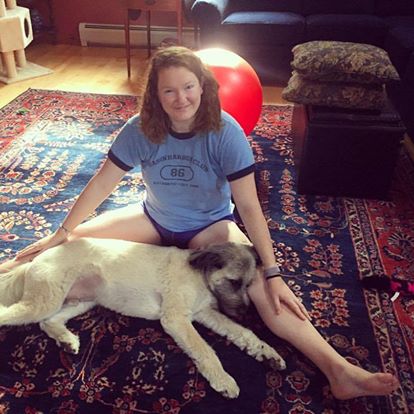 2. Tracker app. Once pregnant you are going to want to know what baby is doing in there and what they're up to all day! There are tons of great pregnancy tracker apps on the market these days. While they should never replace conversations with your doctor, there can be lots of helpful tips and information on the app that helps you make it through. It's also a fun way for you to involve family and friends because you can give weekly updates about what size fruit it is, or any fun facts that pop up.
3. Registry app. One of the great perks of being able to lean on family and friends is getting their support, and we aren't just talking advice and conversations! Having an app on your phone that is connected to your baby registry can make it easy to curate a list of items that you want for when baby arrives. Don't forget to throw some things on there for you and your partner too!
4. Pelvic floor/workout app. We know now that movement and staying active and fit during pregnancy are super important, both for your health and for baby's. Gone are the days where a woman should be on bedrest, not moving or lifting anything during pregnancy. If you don't know where to start, or what you can do with a growing baby inside, download a pregnancy specific workout app. Don't forget those pelvic floor exercises too! Whether it's incorporated into your workout, or you get a kegel app, your pelvic floor will need all the help it can get!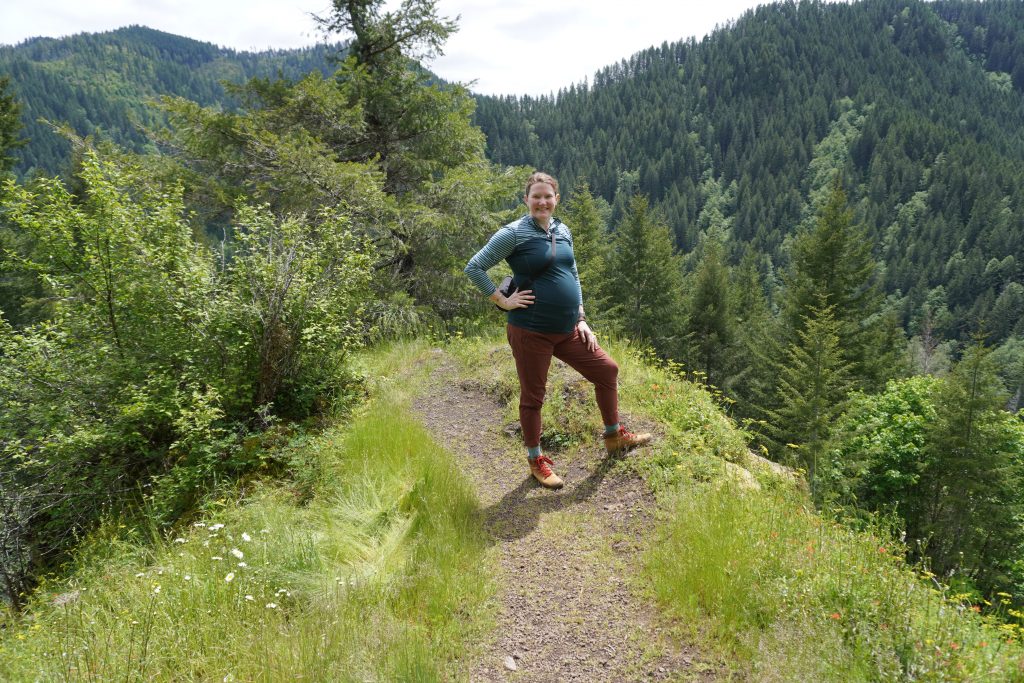 5. Contractions app. Lastly, get an app that will help time and count contractions for you when the time comes. When contractions start up, they may be spread out, and it can be hard to remember how long you went between contractions and how long they lasted. There are apps for that now! Pro tip: Have your partner download it on their phone so you can focus on what you're going through, and they can track it and take care of the details. It also makes it easier when you need to tell your doctor about how fast and long they are coming, so you know when you need to head to the hospital, or if you can hang out at home a bit longer.
If you have an app that you loved during your pregnancy, let us know in the comments below! **Remember, apps can't replace medical attention from your doctor/OBGYN. Always consult with a medical professional on anything that may be worrying you or you have questions about, apps are just meant as a supplement of information, not a primary source!**
x Megan