Looking back at our most recent hikes has helped pass these days where we're all stuck at home, National Parks are closed, and we can't explore nature like we'd like to. When we moved out to Oregon last fall, one of the first hikes we did was up in Mount Rainier National Park, in Washington State. The trail we chose was the Skyline Trail, which is basically a big loop all around the famous Paradise Park, and is one of the best hikes for seeing the meadow as well as the views available at the 6,800 ft. peak, aptly named Panorama Point.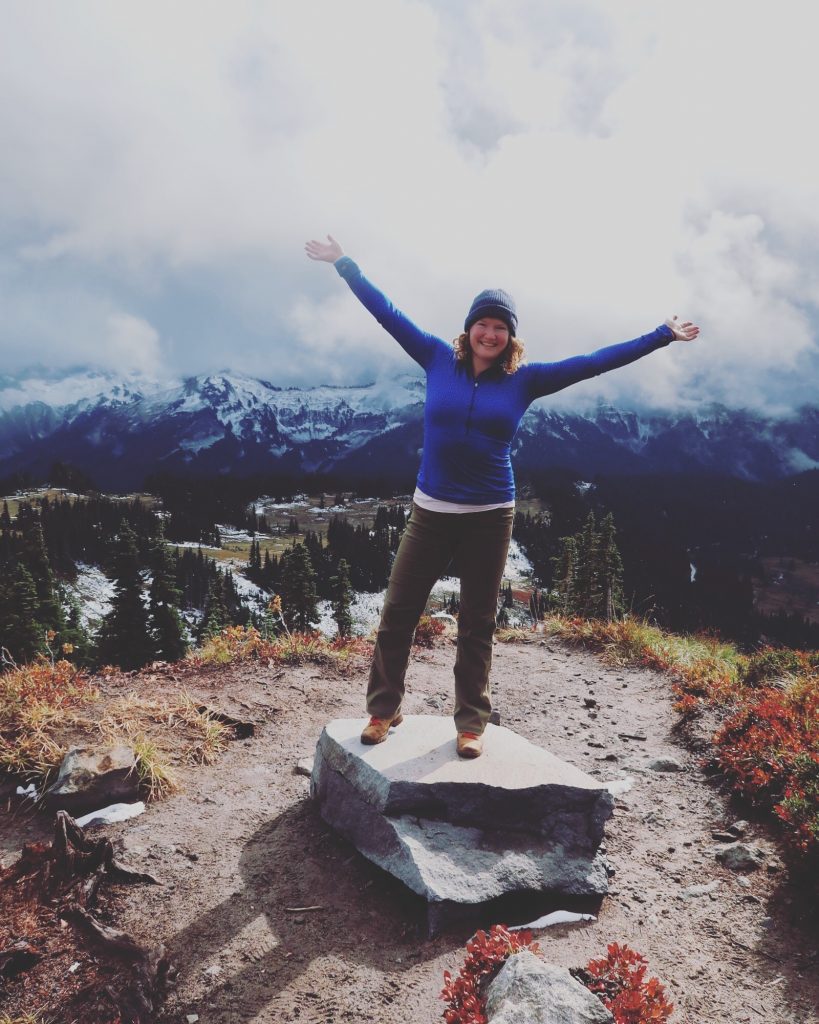 Now of course Paradise Park is most famous for it's meadow full of wildflowers, and breathtaking views, all of which we did not see in October of course, but the hike is still well worth it, even with the cold temperatures and snow. It's nice to hike in the fall since the cooler temps mean less people, as the real "touristy" hikers tend to stay away once there is a chance they will have to hike through snow. You still get incredible views, minus the colorful flowers, and the trails aren't as overcrowded. So if you are looking to actually be able to hike, and not have to stop every 10 steps to get out of peoples way who are there for the photo ops, fall is the perfect time to take advantage of Mt. Rainier.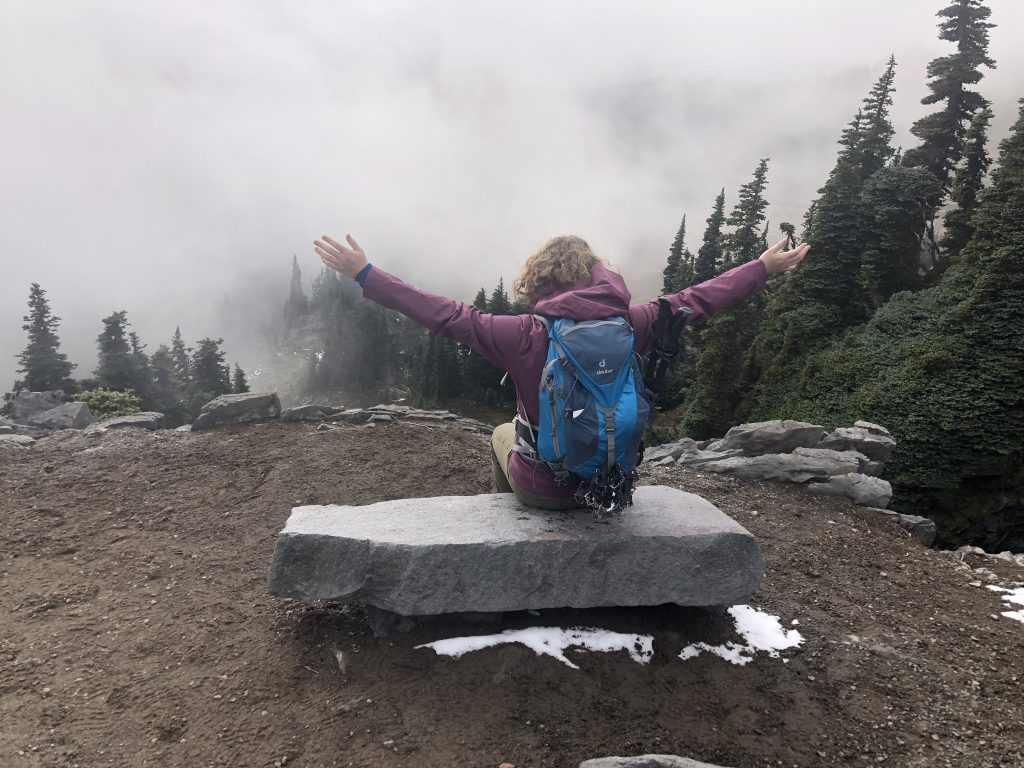 Since the trail is a loop, you can do it either clockwise, or counter-clockwise. For this hike, we chose to hike it clockwise, starting up the trail and hiking by Nisqually Glacier, a pretty spectacular sight, then up to Panorama Point, though there was not much of a view, as it was snowing and foggy when we got to the top. This section of the trail was completely covered in snow, and very rocky, so I would suggest hiking poles and crampons on your hiking boots for added grip and stability.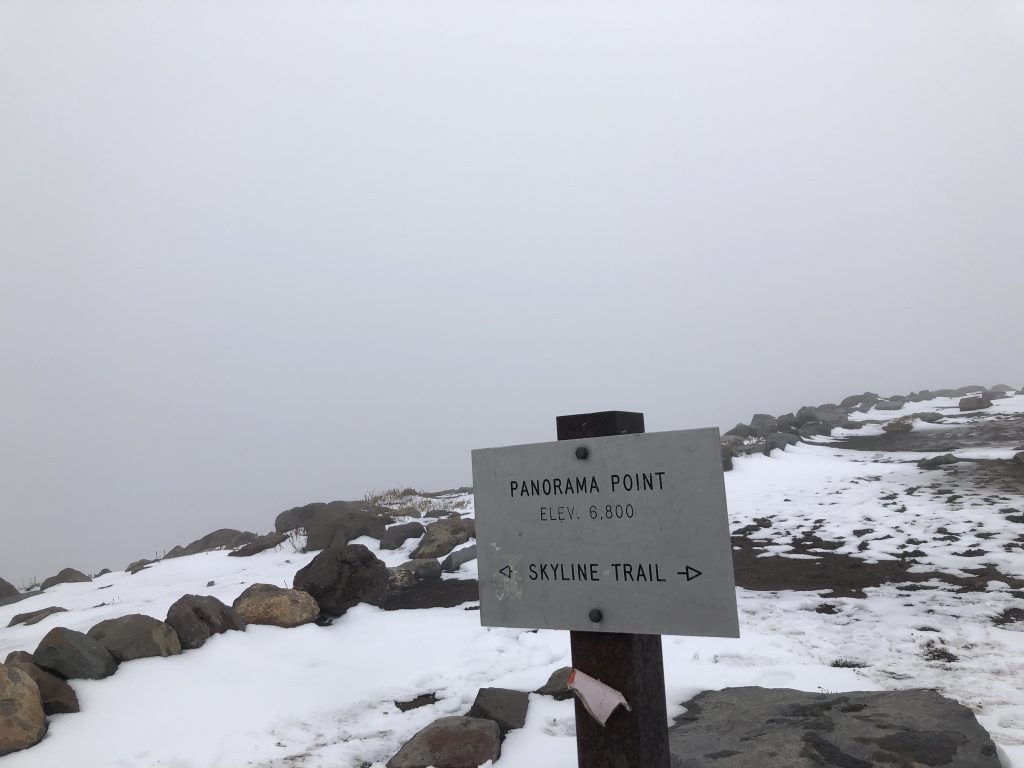 We then started our descent back down, which, when going clockwise, led us into a more wooded area then the trek up, which was almost completely exposed for the whole ascent. Going through the wooded area, the snow quickly made way to mud and earth trails, instead of the rockier snowy trails that we encountered going up to Panorama Point. The best part about this section was spotting all the Marmots tucked into the rocks that would give us little shrills as we hiked by! Of course, speaking of wildlife, if you are hiking in the Pacific Northwest at any time in the fall, you need to be aware of bears. As they are preparing for winter hibernation, bears can be especially active in the fall, as a last collection of food, so make sure to be aware of your surroundings and make plenty of noise so as not to sneak up on them.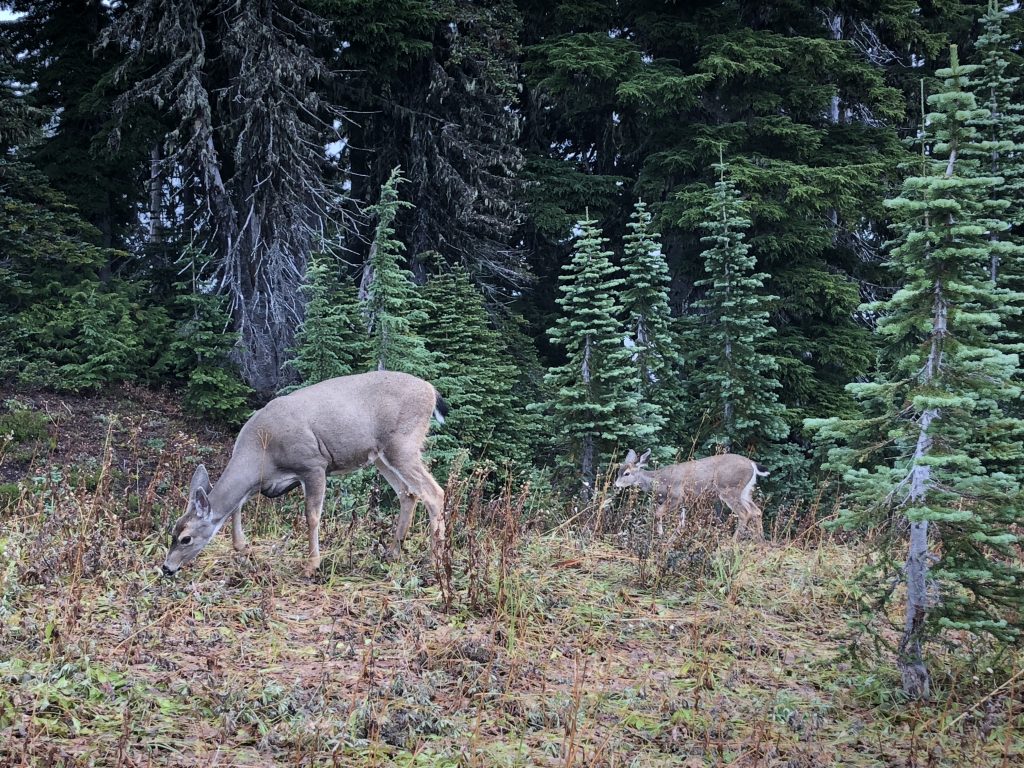 Overall, the Skyline Trail was a great introduction to hiking in the Pacific Northwest, and doing it in October led to a unique opportunity to be able to feel a little more alone and connected to nature, without having to deal with overcrowded trails and tourists with selfie-sticks! Just remember to always check the conditions for the days before your hike, as well as after your hike, to make sure there's no bad weather that could roll in early. Layers are your friend when hiking, and be prepared for anything, weather it's rain, sun, snow, or slippery conditions and wildlife encounters. And most importantly, have fun!!
x Megan