Smith Rock State Park in central Oregon's High Desert is well known for it's rock climbing and hiking trails, among other outdoor uses. But Oregon has lots of state parks, so why drive to the middle of the desert which doesn't have much around, except for ranches and long stretches of highway, to visit Smith Rock State Park instead of any other park? Well, below are my top 3 reasons why you should!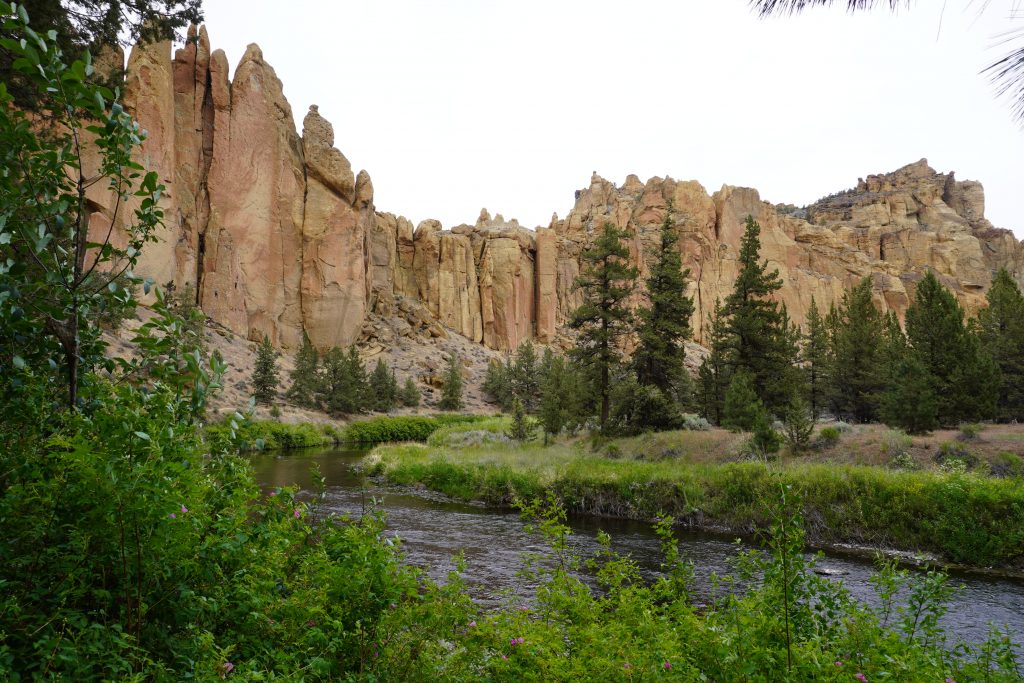 1.Smith Rock State Park is in a desert! While many of the best hiking trails in Oregon are through the gorgeous evergreen trees that the Pacific North West is known for, or along the stunning coast, Smith Rock State Park is in the High Desert. It is so different from most of your usual hikes, since it almost feels like you're in a completely different state. The rock formations are out of this world, and it's truly breathtaking to stand and just look at the giant walls of rock that make up the park, and the sandy desert terrain that makes up the trails. Click here for a map of the park.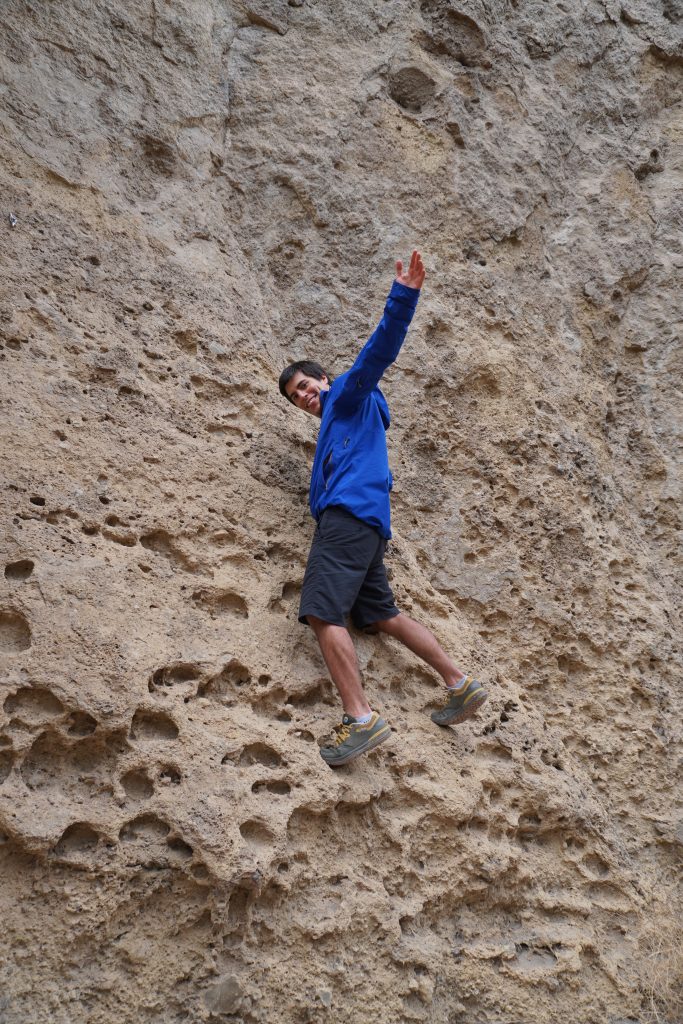 2. Watch the rock climbers. Even if you aren't a climber yourself, it's really fascinating to spend some time watching the climbers scaling the walls throughout the park. If you take the trail by the river, you will hike by the most popular climbing spots and be afforded with a show! Often there are groups of climbers up the walls, hanging out at the base, or even slack-lining high above! Take a moment to drink some water, catch your breath, and watch these daredevils. If you are a climber, than join in! There is both lead climbing routes as well as top rope climbing and a few spots for bouldering (climbing short walls without a rope).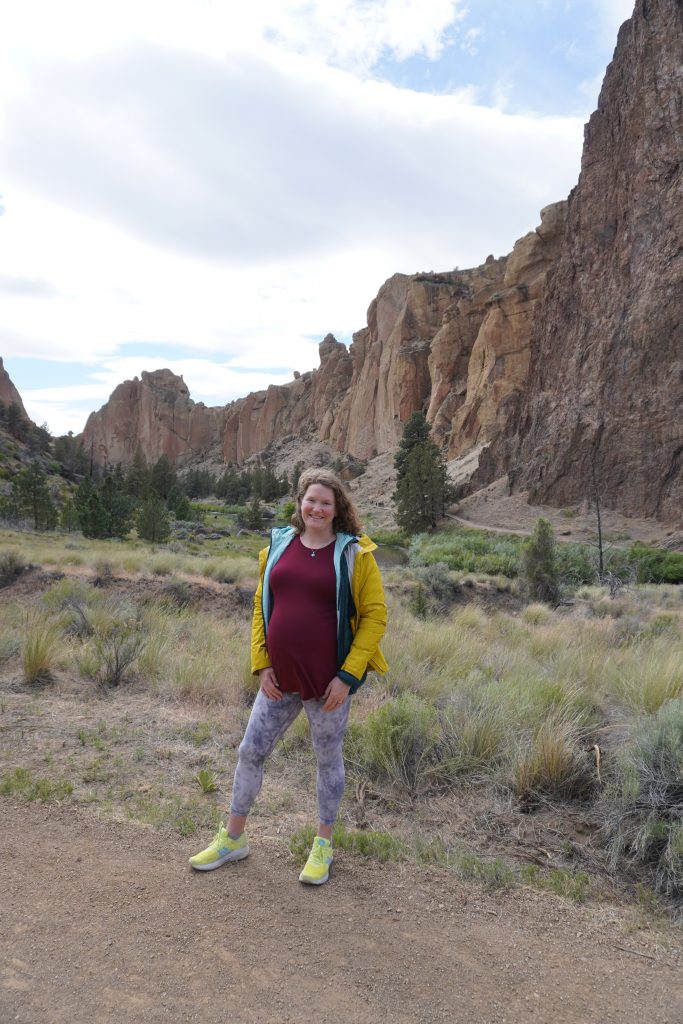 3. There are trails for everyone of different levels and different lengths. Whether you are looking to simply stroll along the river, or do the full hike around the park, or something in between, Smith Rock offers it all. With such a diverse flora and fauna, your views are going to be worth it no matter what you do. You may even get to see the otters playing in the river, or a rattle snake slithering through the sandy terrain!
We explored this park when I was 8 1/2 months pregnant, so there is definitely something for everyone! It's worth it for the seasoned explorer, or the family looking to just get the kids out of the house and moving about! We even saw a family with a stroller, so don't feel like you can't bring the kids along for this one!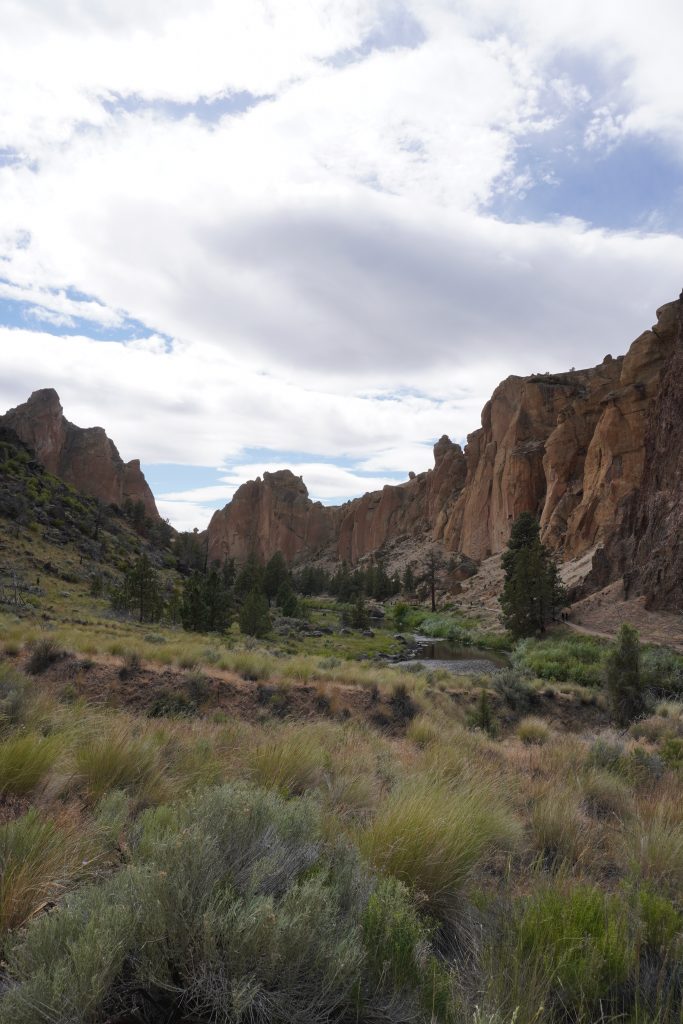 There is much to do in the park, and plenty to see! You can even camp next to the park if just one day isn't enough for you, since the park is only open from dawn to dusk, limiting the amount of time for exploring (though you can still definitely do it in a day!). Let us know if you visit Smith Rock State Park, and whether you thought it was worth the drive to the middle of no-where, Oregon! The best part about this state is how much it has to offer and how diverse of an ecosystem it contains, all within a few hours of each other!
x Megan