If you are a frequent runner, or simply enjoy running as a form of exercise to clear your head, you shouldn't stop while you are traveling, in fact, it's important that you don't! Running offers so many health benefits, but it also has a lot of surprising benefits that translate over to traveling, and improving your experience while abroad.
You may not think about it but there are more benefits of running while traveling than just the obvious. When you travel, often there is stress with moving, transportation, long hours spent sitting, time changes, etc. A run is a great way to help your body reset and reenergize. Once you've arrived at your destination, consider going out for a quick run, get your endorphins pumping and shake out any stiff and sore muscles. You'll be surprised with the feeling of rejuvenation that you get when you run after traveling.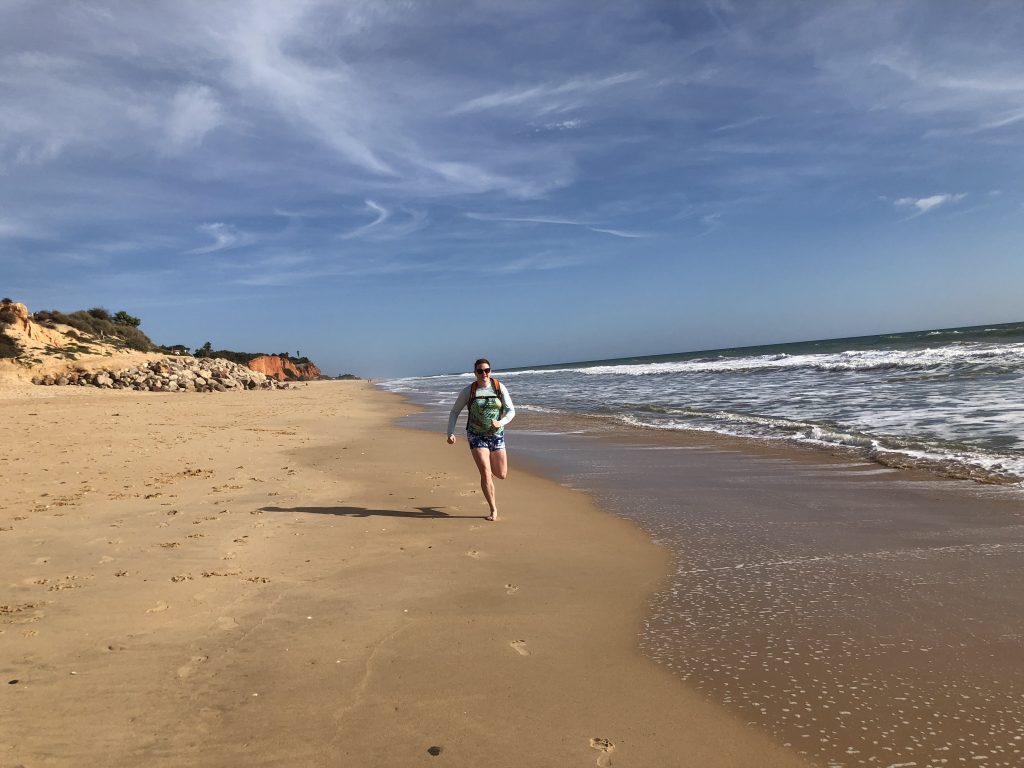 Another benefit of running while traveling is it's a great way to explore the area where you are. When you jump in a car to go somewhere, you aren't going to see as much as if you explore the town on foot. An early morning run starts your day off on a great foot (literally, haha), and can even give you great ideas for areas that you want to explore more in the afternoon. Take in your surroundings on your run, chances are your feet will take you somewhere you may not have thought to explore. See if there is something that catches your eye on your run, and then you can go later and spend more time exploring. Running in cities is one of the ways that I've found some of the best secret spots that have been some of my favorites!
Chances are, back home you run the same routes, which can be nice since you know them, but it can also be a little boring. Running while you travel is so exciting since they're all new routes, new views, and you are exploring at the same time! Maybe you're from the countryside and have never run through a city, or you are staying near a beach and rarely get to experience beach runs! Traveling is a chance to add life back into your runs. I actually find that I can run farther when I'm traveling because I am so busy looking at everything and exploring that I barely feel the work. While at home I often go for morning runs that are around 4 miles, but sometimes in new places, I will accidentally run closer to 7, when I had no intention to!
When you are away from home, you may not have access to a gym or workout equipment like you would back home. Either there isn't one where you are, or you don't want to pay the fees to use it for such a limited amount of time. Running works your whole body, and it's FREE! Lace up your shoes, or run barefoot on a beach, and just walk outside your door, no equipment needed, just move one foot in front of the other, and you have a free full body work out that will leave you feeling great at the end and ready for the next adventure that your travels bring you on!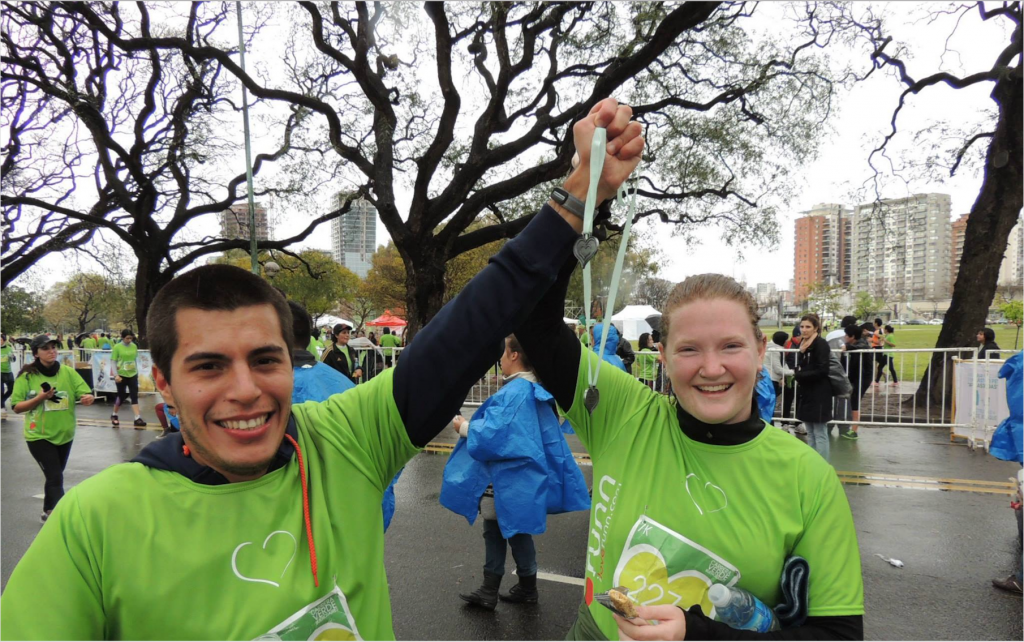 Running is a great way to clear your head, energize your body, and let go of life for a little while, so why would you stop that when you travel? Just because you may be on vacation, doesn't mean that you can benefit from runnings mental side of benefits. It's nice to be able to just step out your door and get those happy hormones flowing!
Quick Safety Tips For Running While Traveling: Make sure you tell someone where you are going, or bring your phone with you. Be aware of your surroundings, if that small, quiet road looks sketchy, don't run there. If you're running in a city, run earlier in the morning when there's less traffic, or try and find a park, be aware that people drive differently than they may back home, so be aware of cars. Bring some form of I.D. with you, drivers license or government I.D., for just in case, remember that some countries may be more strict about identification. Try to run during the daytime, avoid night time running, unless it is a well lit, safe area. Avoid using headphones, they make you less aware of what's going on around you. Remember, running in a new place is amazing, but it is new, so be safe and make good choices when picking a route.
x Megan