When you go on a trip, lugging around a bunch of bags is not a relaxing way to travel. Dealing with checked bags is a hassle and can be more of a headache than they're worth. With checked bags you are also more likely to overpack and then carry around extra clothes and weight that you probably won't even use on your trip. I've done it myself, where I bring a whole suitcase stuffed full of clothes, and really only ended up using a handful of items, while the rest sat in the case taking up useless space. Below are my top tips for how to fly with carry-on only, and help you make the switch over to traveling like a pro!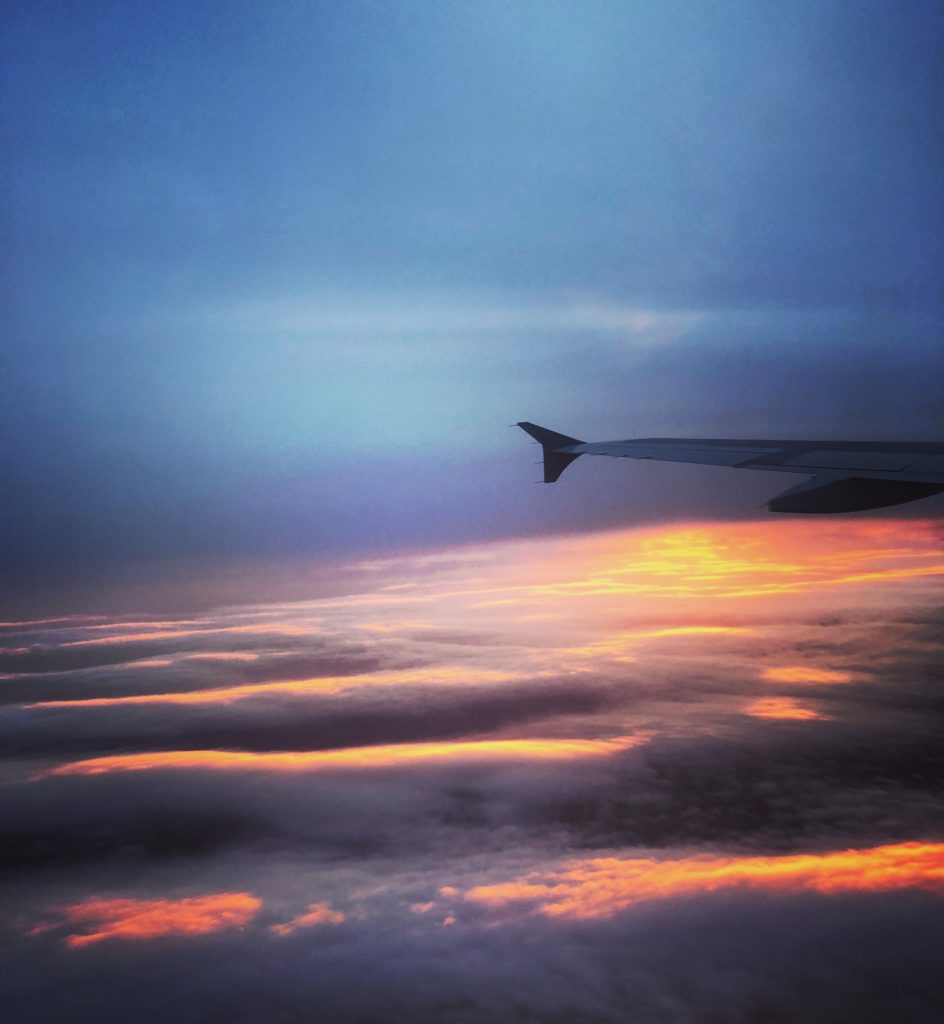 1.The first tip for how to fly with carry-on only is to pick your bag first! Before you start to pack anything you need to know the space that you're working with, so you know what you can and cannot fit into your bag.
2. Pack your essentials first. The bag that you will be carrying on has to fit within the size limits of the airlines, so pack your essentials first so that you know they will fit. This includes things like medication, laptop, chargers, camera, documents, things that you absolutely cannot travel without. When choosing essentials, think, what will make or brake the trip?
3. To fly with carry-on only, you will need to be selective with your clothes. After you pack your essentials you will have a good idea of what is left for space for your clothing and shoes. When you pick your clothes, aim for a theme with your colors, or try for neutral colors. This way you will be able to mix and match, and reuse items to make multiple outfits out of the same pieces of clothing. Traveling is a time when most people think they will try something new, but we are creatures of habit, so bring clothes that are your tried and true items, that you know you love and will wear.
4. wear your bulky items. When you fly carry-on only, limited space and weight can be tricky to navigate. A great way to save space and weight, but still bring some bulky items is to wear them! Things like jackets, scarves, a big sweater, etc. take up a lot of space, so if you wear them, you'll be able to pack more. A pro tip! After you are through security, stop in the duty free shop and ask them for a plastic bag, you can put your coat in the bag, and the flight attendant won't give you a hard time about the extra bag, usually, since it's from duty free!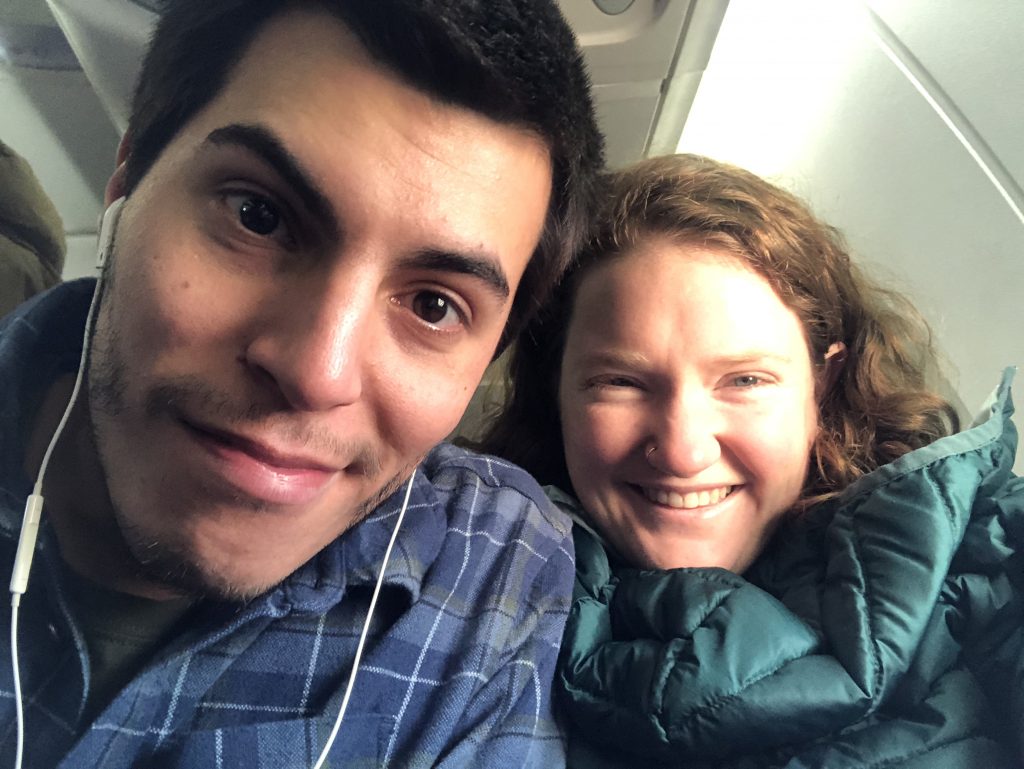 5. Bring multi-use items. Instead of a whole pile of chargers for every device, check which ones use the same charger so you can reduce cables. A reusable cloth bag can be used for transporting shoes in your carry-on, then used as a grocery bag, beach bag, etc. while traveling. Flip flops instead of strappy sandals are great because they can be used at the beach, in the shower at a hostel, for walking around, etc. Be intentional about the items that you bring and see if you can reduce when packing by choosing the ones that can be used for multiple objectives.
6. Leave your liquids behind. When you want to fly with carry-on only, you are limiting not just the amount of items that you can bring, but also the amount of liquids. Don't bring full sized bottles of your shampoos, lotions, toothpastes, etc. 1. they will take up a lot of space, and 2. security will make you throw them away since they will be too big. Soaps and shampoos are the easiest things to pick up when traveling since they are sold in grocery stores, pharmacies and surprisingly a lot of other locations. Buy them when you get there, or get travel size or sample versions. Pro tip! A lot of perfume and beauty stores have sample versions of most of their products, and they're all under the TSA size limit!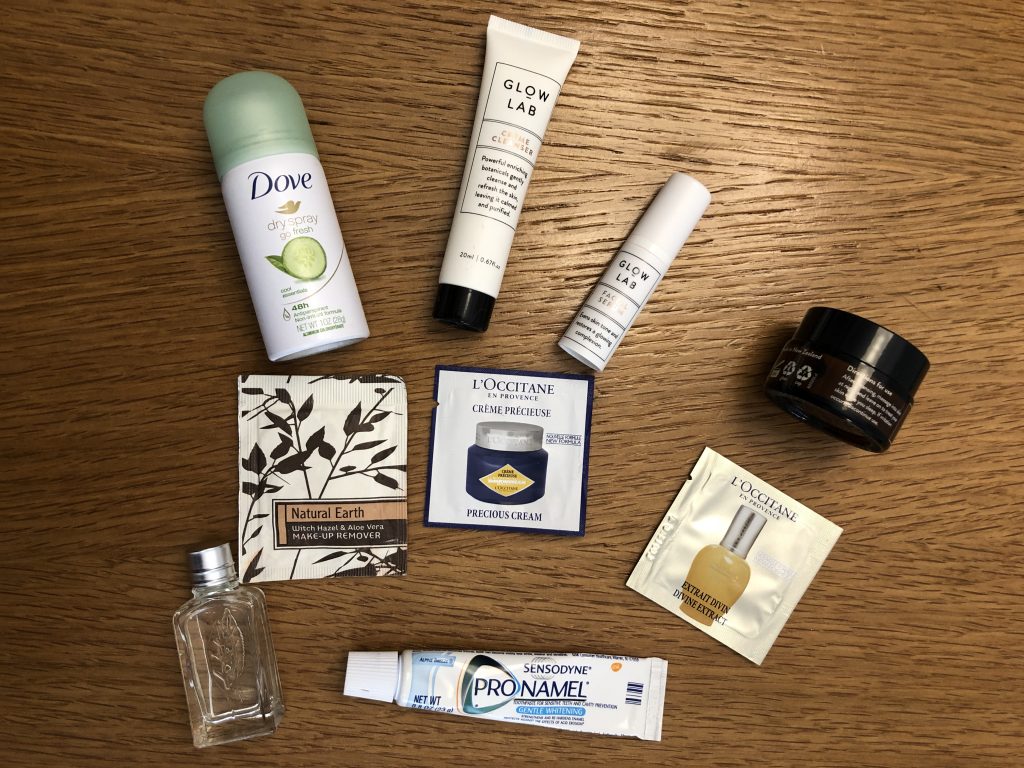 7. Use every space available. Since you are going to be flying with carry-on only, you need to take advantage of all the space that you have. This means, if you pack a pair of sneakers, put things inside of them! Shoes actually make a great packing space for fragile items or smaller items you don't want lost in the jumble of your bag. Pack smart, and plan which items will fit into the smaller pockets of your bag, and what needs to go into the main pockets. Utilize every nook and cranny that your bag has to maximize your storage.
8. Roll don't fold. When flying with carry-on only, or any type of travel really, the best tip anyone can give you is to roll your clothes instead of folding them. Folding may seem better, but actually rolling your clothes reduces the space that each item takes up, making it easier to pack more. Another bonus to rolling your clothes is that it can reduce the wrinkles! Pro tip! To keep your rolled clothes more organized, try packing cubes, sorted in a way that you will be able to easily grab what you need instead of digging and rooting around in your bag. No one wants to be that person on the airport floor with everything dumped out of their bag in a search for something that's gotten mixed up in their bag.
These are my top tips for flying with carry-on only. There are so many benefits to flying carry-on, including never having your bag lost somewhere in airport space (who knows where those lost bags really go…) no waiting in lines checking in, or at the luggage belts, and making it easier to navigate and get where you're going without being weighed down by too many bags. What are your thoughts on carry-on only travel? Let us know down below!
x Megan