When traveling, especially long distance, it can cause some serious aches and pains, from uncomfortable seats, small spaces, or simply not moving for long periods of time. What ever the cause, we can all agree that it hurts! Below are a list of my top five tried and true, simple methods for relief from travel pains.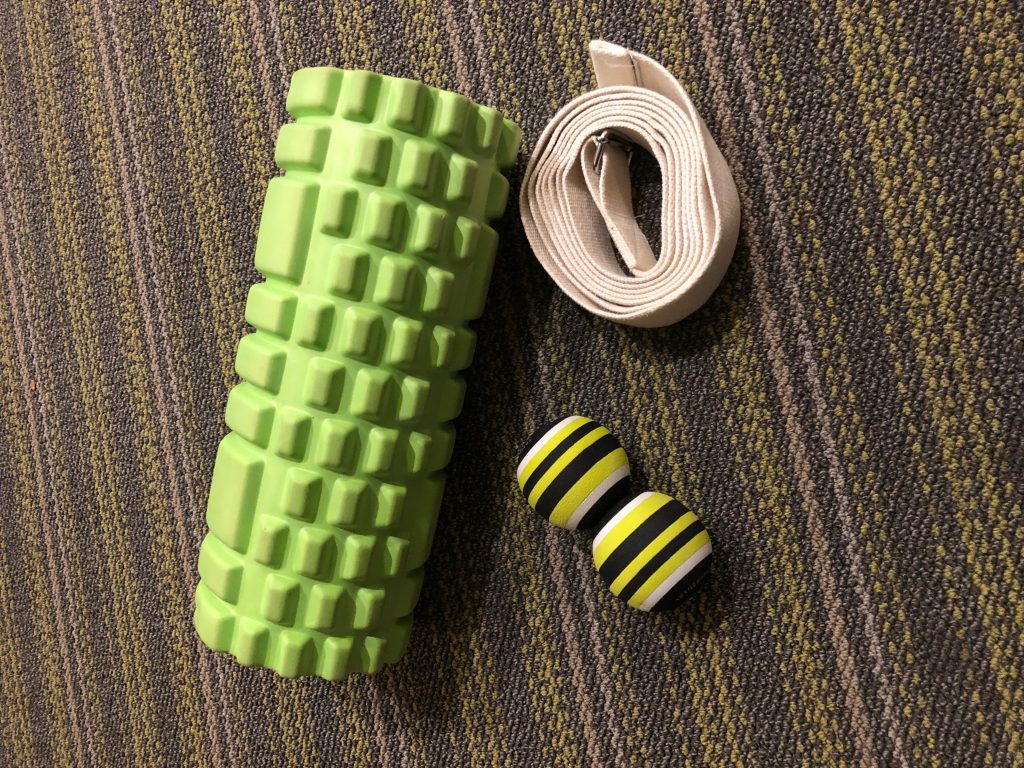 1.The best thing you can do to avoid pain by travel is to MOVE! It's easy to settle into your airplane seat and stay there for hours until touchdown, but that is the worst thing you can do for your body. In fact, when you don't move for long periods of time, especially if you are in a seated position, it can be very dangerous to your health. An easy way to avoid this is try to move at least every 30 minutes to an hour. If you are on a plane, walk the isle, move your legs, do some in seat yoga, etc. For cars, try and take advantage of the rest stops! It may add a few minutes to your trip, but get out and run two laps around your car, it will get your blood flowing, and avoid dangerous health risks from prolonged sitting.
2. Before you travel, make sure you some form of activity and prepare your body for travel. Make sure your well hydrated to avoid cramps, and try to avoid immobility before you are about to become even more immobile. If I know I have an extra long car ride, or a flight, I try and get a really good work out in that morning or the night before so that my body is tired and ready for relaxing. Bonus, it also helps reduce stress so you will feel more relaxed going into your travels!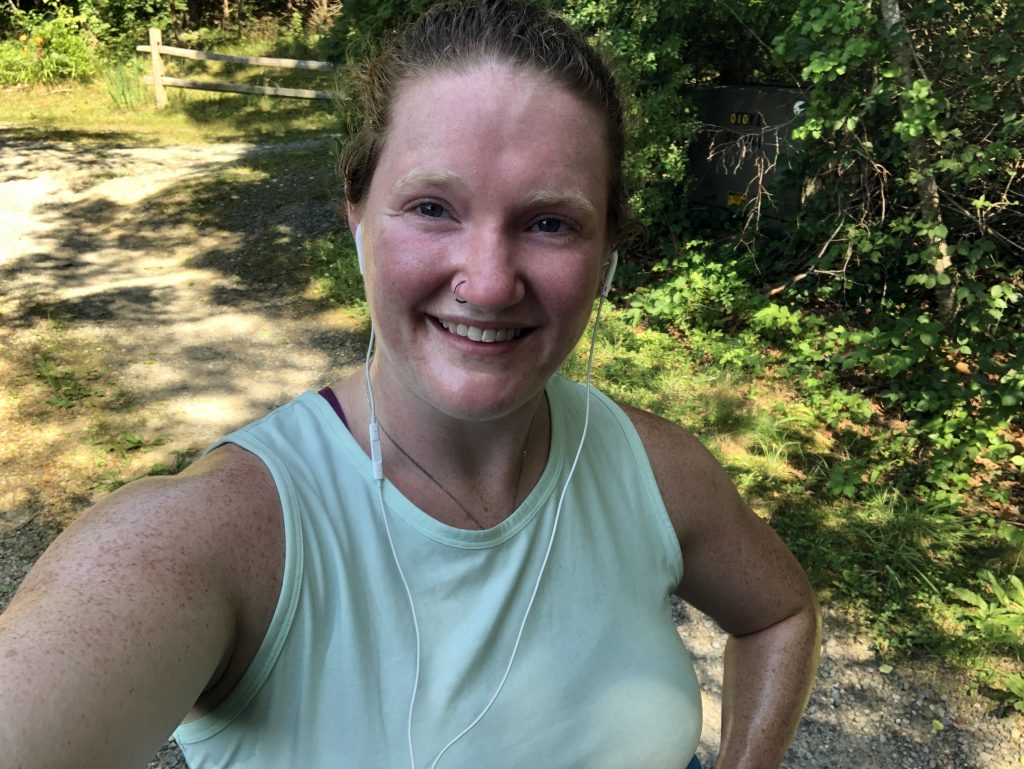 3. STRETCH! Once you reach your destination, take a moment to stretch out your body. More than likely it's been crammed in a small space in uncomfortable positions and it needs to be moved and stretched back out to avoid cramps and muscle aches. Do a yoga session in your hotel room, or just do a few static holds. There are tons of videos and online resources with tutorials for post flight stretches. Main areas to focus on are your neck, back and legs, as these were put under the most strain while traveling.
4. Massage your muscles! Whether you travel with a foam roller, or you grab a tennis ball that you find laying around, doing a little self massage goes a long way! You don't need to spend $150+ to have a professional massage you. Simply through a ball on the floor and roll around on it (safely of course). Again, there are tons of resources online if you've never foam rolled before. It is an awesome way to work out those pesky knots brought on from uncomfortable seats, stress and tension from traveling. The most important thing is that it feels good and it gets the blood flowing back into sore areas.
5. Compression socks. No they aren't just for your grandma who has bad circulation! Compression socks will save your legs from swelling, fatigue, achy, and can even help prevent blood clots and pooling! I will not travel without them, and trust me, your legs will thank you if you give them a try! Plus they're really cozy when you're on a cold airplane since they come up to just below your knee!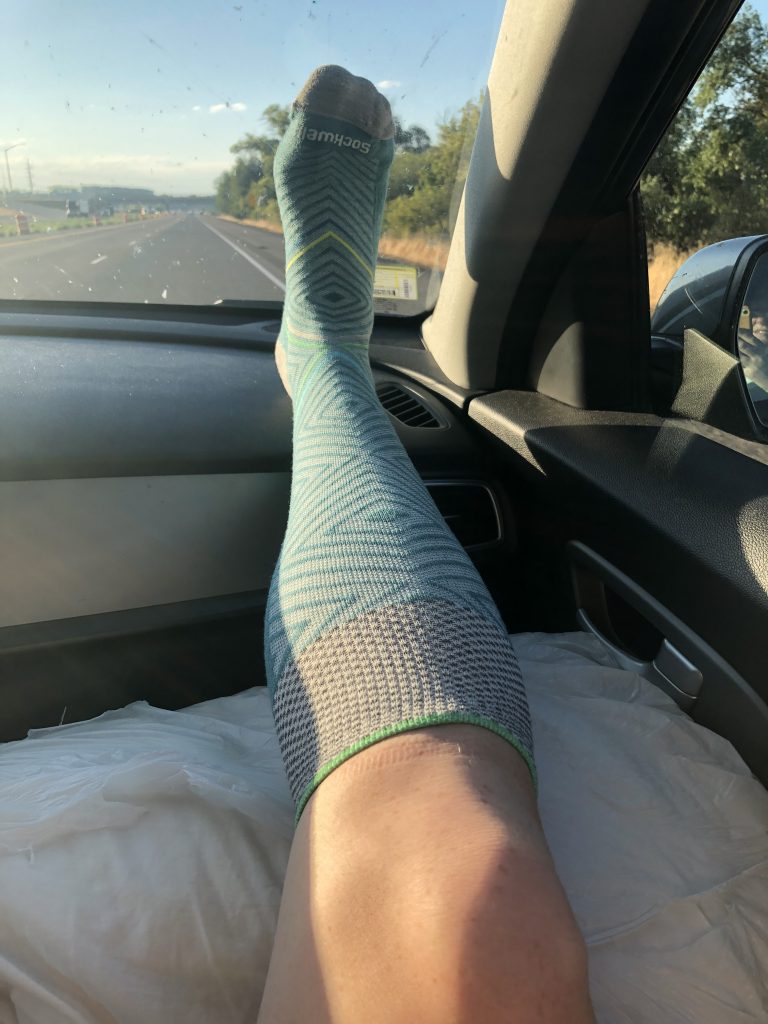 I hope these tips and ideas help all you fellow travelers prevent the aches and pains associated with traveling. While it will never be fully comfortable, there are ways to make traveling easier and less taxing on your body. Please comment below what your tricks are, and help out your fellow travelers!
x Megan