When you're traveling, especially depending on where you're traveling to, it can be hard to stay connected, whether that's by internet or by phone. You may not have reception, a reliable connection, or it could be that it's expensive with your carrier from back home to use your phone and data plan. Sometimes you can travel without technology, and don't need to worry about it, but if you have to stay connected for work, or if you are like me and just feel a little safer if you have a connection for when you may need it. Here are some of my tips and tricks for how to stay connected while traveling.
Phones. Nowadays it seems like almost everyone has a smart phone that we depend on to get through our day to day lives. Personally I use my phone for everything! Whether it's to quickly google something, find directions, use a calculator, social media, phone calls and texting, my phone has it all in one place. While maybe it isn't such a good thing that I rely so much on my phone, I know that I feel safer when traveling if I have a way to get help if I need it. The best thing you can do, in my opinion, is get a prepaid chip for the country your in if you're going to be there for a little while, or an international chip that you can use in multiple countries. Normally I find that these prepaid chips are cheaper than using your plan from back home, and they allow me to pay for data or minutes as needed so that I can stay connected while traveling. While public wifi is becoming more popular in most countries, you are going to find a lot of times that it's spotty. Having at least some kind of data that allows you to use your phone is helpful, and safer, especially if you are traveling alone. You may or may not agree, but I think it's important to always be able to connect with someone or call for an emergency.
Internet. This ties a little into the phone topic as well, but internet is huge when trying to stay connected while traveling. Especially since we are in an age of technology, a lot of people connect through the internet, including email, social media, etc. Finding reliable internet can be difficult while traveling. You may find that you don't even need to worry about internet if you get a data plan that works, or you can use wifi at cafes, etc. If you are looking to use the internet though, and don't want to have to pay for it, research where you will be staying ahead of time. Most hotels and hostels have some form of internet available to guests. Figure out if it will be enough to keep you connected while traveling, or if there is something else that you are going to need to supplement it.
Computers/Laptops. Besides phones, computers are the next biggest way that we stay connected while traveling. If you work online, need your computer for school work, projects etc. then you will absolutely need it to stay connected. I do caution though to think about if you really need it, before traveling with a computer. Usually a higher value belonging, it's riskier to travel with a computer, plus it can be a pain to travel with since it's large and fragile. Think if you can do your work from a tablet or phone instead.
Public wifi. A great alternative if you don't want to use your data and phone plan from back home, or need a connection and service isn't great where you are. Public wifi is getting more and more popular. You can get by using it, especially if you aren't working, but just uploading to social media and staying connected through your phone or tablet. Pro Tip! more and more coffee shops are now offering free wifi! Go in, have a cup and get connected! Also, while it's not as great as finding a cute local shop, Starbucks is always an option for a quick and easy connection to wifi.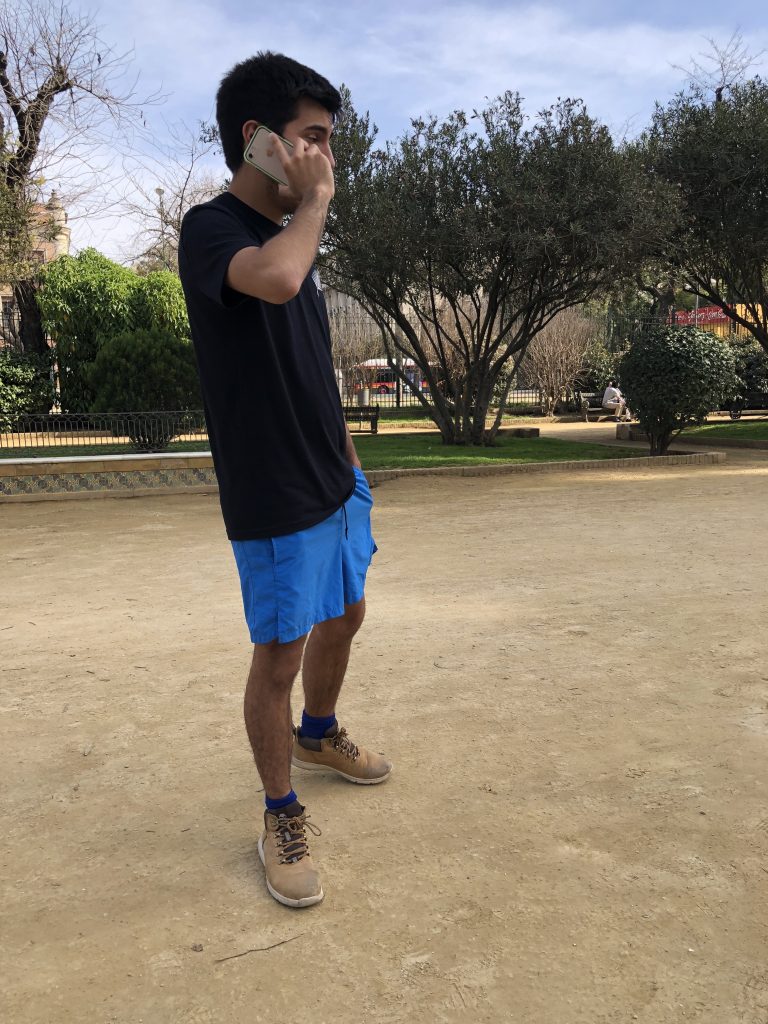 Whatsapp. I honestly didn't know about Whatapp when I was living in America, but when I moved to Argentina the first time, I saw that it was actually the main way that they communicated (they actually have a verb for it, you may hear someone say whatsappiame, which means "send me a message via whatsapp")! Data and messaging is fairly expensive there, and a lot of other countries, so a free texting and calling app is a great alternative if you can't find cheap local options. It's a free app that you can use for "texts" and calls, just like texting back home. As long as you are connected to some form of internet, whether through data or wifi, I could text and call my family back home, at no cost to me, or to them. It has since proved to be a great way to stay connected while traveling, anywhere in the world! Besides social media, Whatsapp is how I stay in touch with the friends I've made around the world.
While in the past staying connected while traveling was hard and sometimes not even possible, with all the technology that we have these days and the ever improving data and signal in most countries, it's much easier. It's important while traveling, even if you want to use it as a chance to disconnect from most things in life, that you have some means of connecting if you need to. I don't hike or travel without some form of communications. Even if I have a "tech free day", which Agus and I try to do at least once a week, we will have a phone with us for emergencies. You can switch it off, put it in airplane mode, whatever you want, but I personally think it's important that in a new place, where you aren't familiar with everything and everywhere you go, that you can get in touch with the outside world if needed. What are some ways that you stay connected while traveling? Or do you not? If not, why? Let me know down below!
x Megan