If you are hiking on a regular basis, or looking to get into hiking, finding the right footwear is important. It is not about style or colors, etc. It is about function, comfort and fit! Here are some tips about choosing the right ones for you, and what can happen if you choose wrong!
The first thing to know is that hiking boots can be expensive, but the right boots, are worth the price. Remember that if you invest in a good pair of hiking boots, you can use them for many years to come. So don't think cheap vs. expensive, think more about quality and their use.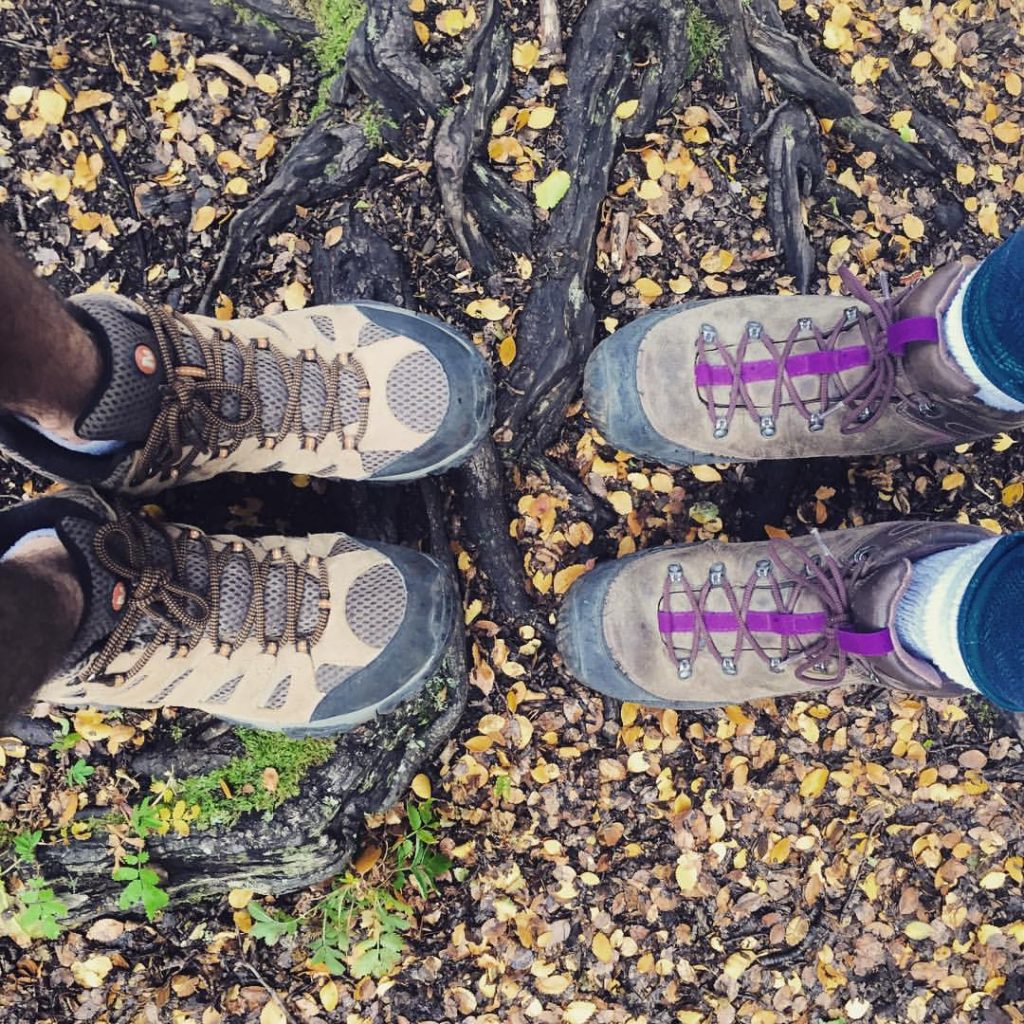 My next suggestion is to get them fitted professionally. Hiking boots are not the same as regular shoes. If you're not familiar with the correct fit of a hiking boot, don't try and go it alone. Most mountain accessory stores have a whole section dedicated to trying on boots and finding the right fit. Ask to workers to help you. They can guide you in the right direction. Try REI, EMS, Mountain Hardwear, Patagonia, North Face, or a local store in your area. If you buy a hiking boot without them fitting properly you can get blisters, black toenails, lose a toenail, slipping etc.
With hiking boots, especially leather ones, make sure you break them in BEFORE hiking! Getting a new pair of hiking boots might make you think that you can go out and climb for hours. But if you don't break in your boots, and go straight to the trail, you will end up with some of the worst blisters and sores of your life! Wear them around town, around your house, etc. for a few weeks until they aren't as stiff, and they move with your feet. Once they are properly broken in, you can hit the trails!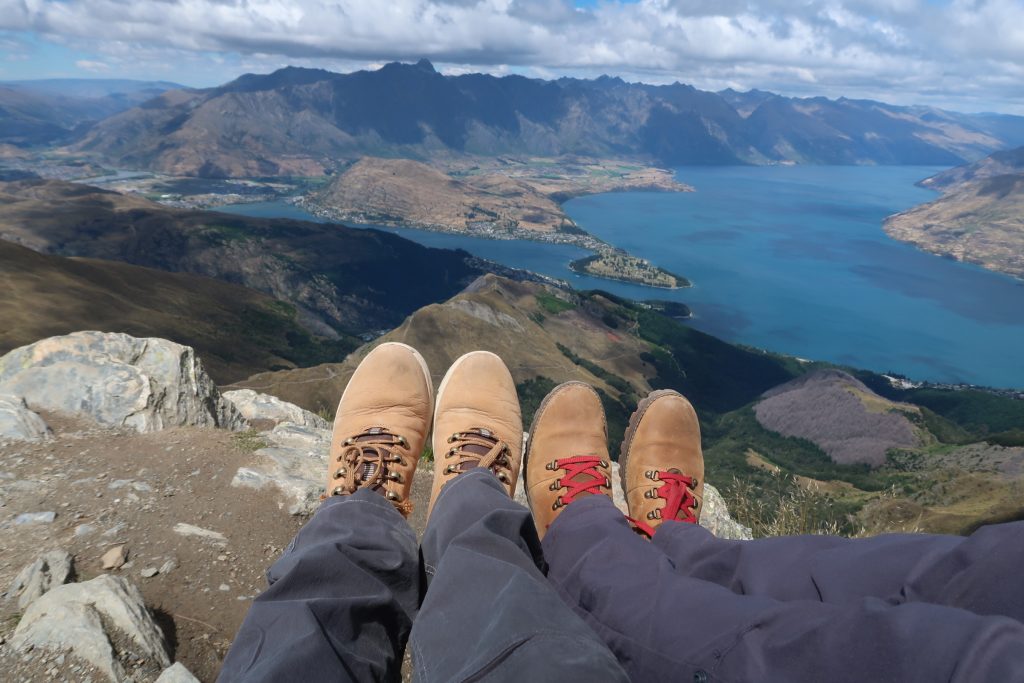 Think about where and when you are going to use your hiking boots. If you aren't interested in winter hikes, you can get a lighter, more breathable pair of boots. If you are going to be doing winter hiking, either consider having a separate pair for winter, or choose a pair that you can wear warm socks and is going to keep your foot warm and insulated. This also is true when it comes to the tread of your shoe. Do you need a more aggressive tread, or are you going to be doing easier trails that don't warrant such an intense tread. This is something you can discuss with the professionals when buying your shoes as well, they can steer you in the right direction and find your fit.
When possible, I recommend a leather hiking boot over cloth. Leather lasts longer, and will get more comfortable the longer you own them. Cloth will wear down and rip over time, where as leather is more durable and flexible. I know people who have had their leather hiking boots since the 60s! They got them resoled, and new laces, but the leather has stood the test of time. A cloth pair may rip and need to be replaced in less than 10 years, or even less than 5 years! If you are shelling out a couple hundred $$ better to have a longer lasting pair!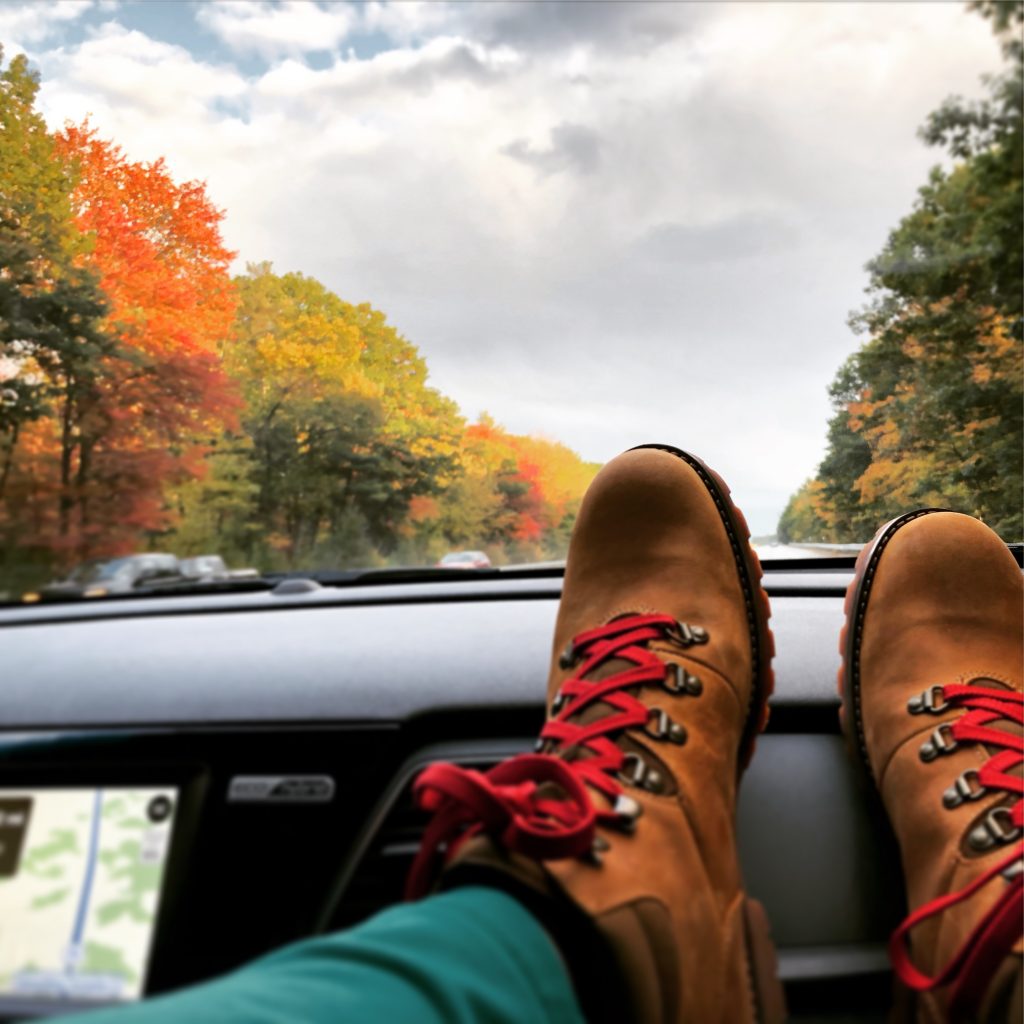 So remember, seek professional consulting, spend the extra money and invest in a good quality pair of boots, and choose a more durable material that is going to last you for years to come! Unlike a lot of sports, there isn't much hardware that you need to get into hiking, just the motivation to get outside, and shoes that will get you where you're going!
x Megan