New Zealand is an amazing country split between the North Island and the South Island. Both are worth visiting, and have different things to offer for tourists. Whether you are more of a city dweller, a beach goer or at home in the mountains, New Zealand has it all. Below I've listed my top 5 places to visit in New Zealand, though it was hard to limit the list to just 5, as there are so many places you should go. If you visit these 5 different locations, you'll get a well rounded taste of what New Zealand has to offer.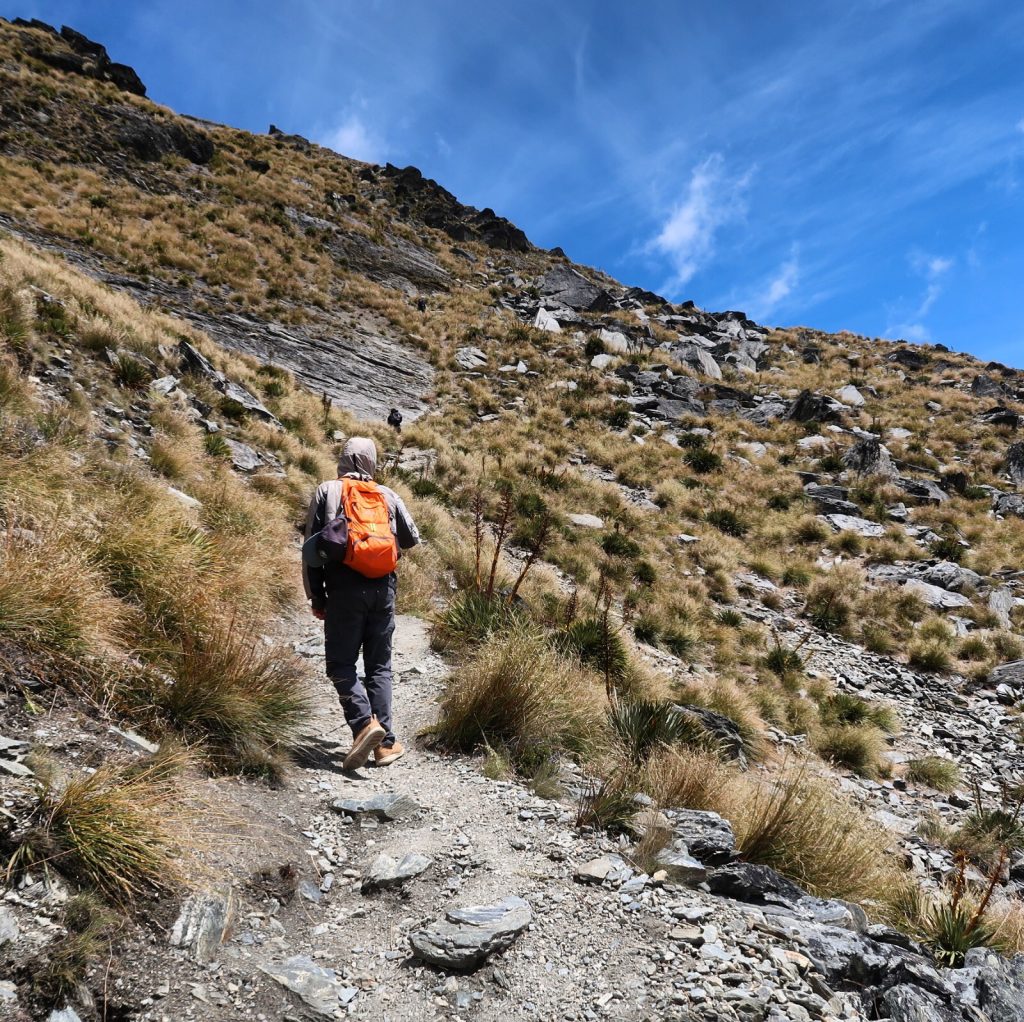 1.Visit Queenstown. Located on the Southern Island, Queenstown should be at the top of everyone's list of places to visit in New Zealand. Queenstown is often regarded as the adventure capital of the world, and for good reason! There's bungee jumping, skydiving, mountain climbing, jet boats, skiing, etc. There is an adventure for everyone of every level, and one of the most fun towns I've ever visited. The whole vibe of the town suits backpackers and has a laid back kind of feel to it. You cannot miss a visit to Queenstown if you're in New Zealand.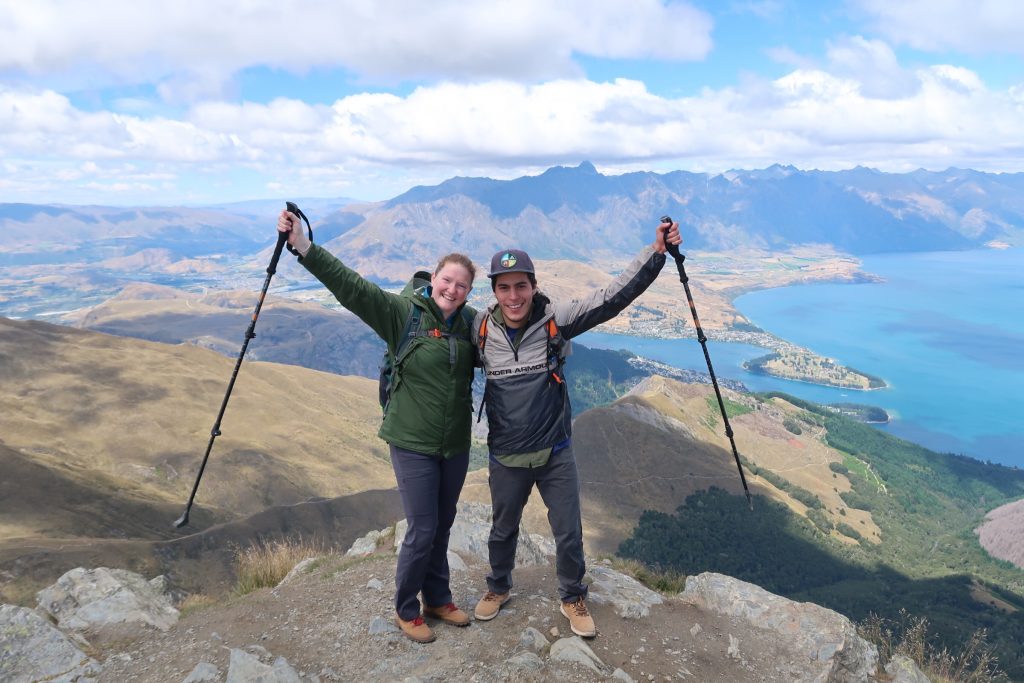 2. Visit Piha Beach. Located about 45 minutes by car from Auckland CBD, Piha Beach is a must visit when in New Zealand. It's an amazing beach that was formed by a volcano so it has black sand! There is a large rock formation in the middle of the beach called Lion's Rock that you can climb as well for breathtaking panoramic views of the beach. Bonus, the drive to the beach from Auckland is through beautiful bushland and feels like you're in another world with tropical plants and sounds!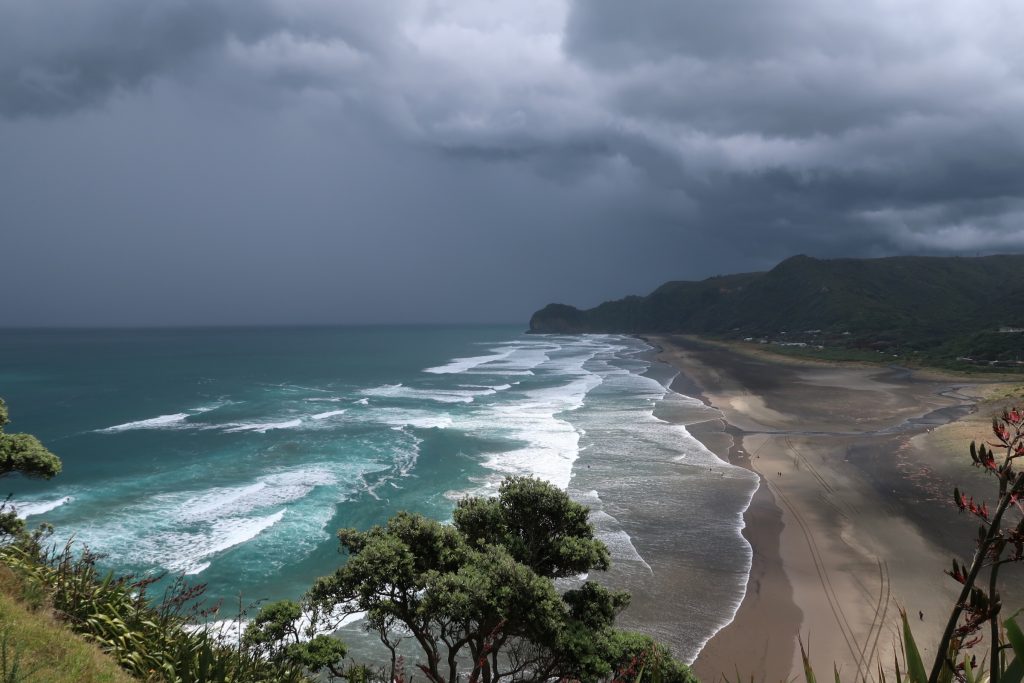 3. Visit Wellington. Wellington is the capital of New Zealand, and should definitely make it onto your list of places to visit in New Zealand. Located on the Southern tip of the North Island, Wellington is a city that has a lot to offer! If you're in the Wellington CBD don't miss checking out the waterfront and the boardwalk that lines it! There is even a dive platform right in the middle of the boardwalk where, on hot days, you'll see people lining up to jump off! Just a short walk from the city are several trails for walking and mountain biking. You can hike up into the woods, and in minutes you've gone from the bustling downtown, to completely submerged in the forests and trails that surround the city!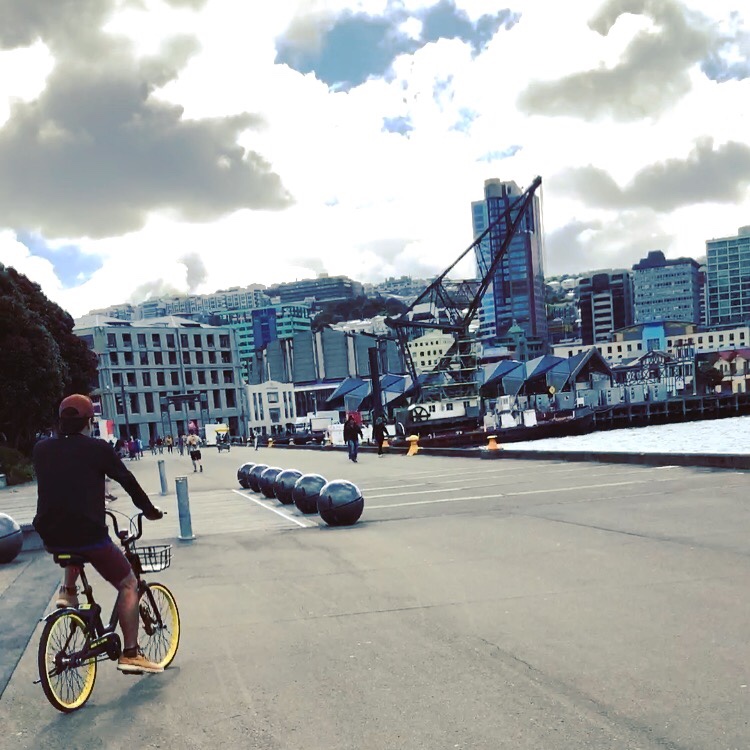 4. Visit Dunedin. Dunedin is in the South of the South Island in the Otago Region. You'll notice that as you walk around, it feels very much like a European city in its architecture and even its name. Dunedin is know for its Scottish and Maori heritage, and it can be felt as you walk around the downtown area. As a starting point for exploring the south, Dunedin is a great location. There are lots of destinations and day trips that are just a short distance away, it's actually only 4 hours by bus from Queenstown! There are hiking and biking trails all over the hills that surround the city, and there is great wildlife as well. Day excursions will bring you to see creatures such as sea lions, albatross, and even penguins!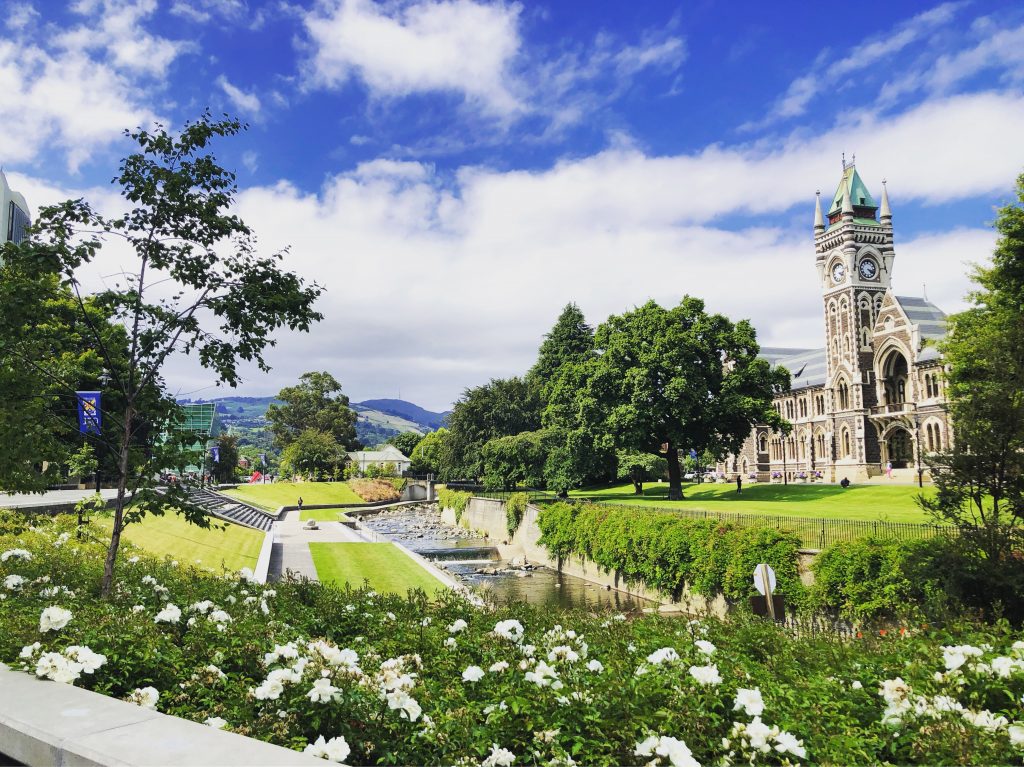 5. Visit Auckland. A list of places to visit in New Zealand wouldn't be complete without Auckland, the largest city in the country. There's lots of things to do in Auckland, like hike One Tree Hill (an inactive volcano), visit the Viaduct Harbor, catch a ferry over to Waiheke Island, or just wander and people watch! The city has a very large Asian population that have immigrated here, and with that, they've brought their food and culture. If you are looking for some of the best Asian cuisine, outside of Asia, look no further than Auckland! Any type of food from any country can pretty much be found within Auckland, so definitely don't miss out on spending a little time in the bustling Auckland CBD.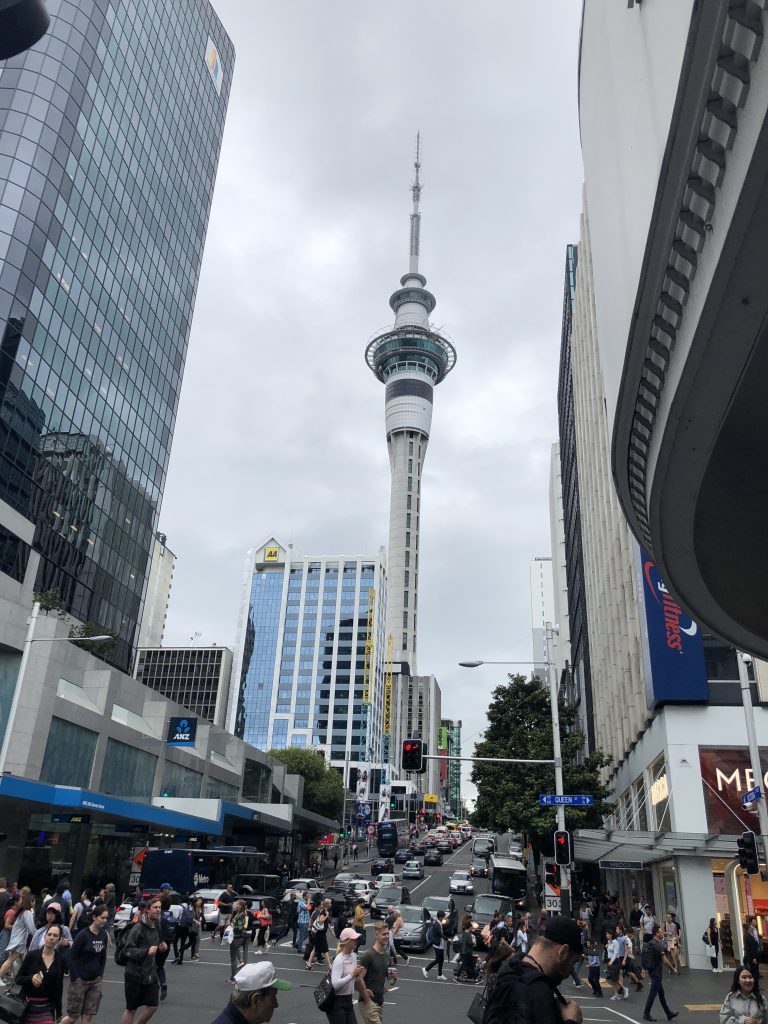 So While there are of course hundreds of places to visit in New Zealand, I've decided to whittle it down to these as my top 5 places to visit in New Zealand. Do you agree with them? Is there somewhere in New Zealand that you absolutely love and think people shouldn't go without visiting? Let me know in the comments below!
x Megan