There are thousands of languages spoken throughout the world, so whether you only speak one, or you speak multiple languages, chances are that you will still encounter language barriers when traveling if you choose countries that don't speak the same language as you. I am fluent in English and Spanish, and while I can also muddle through Italian and Portuguese, I always find there are times when I'm stuck for words, and I've learned to enjoy the challenge! While traveling when you don't speak the language can seem intimidating, you shouldn't let that fear stop you from traveling. Muddling your way through will allow you to breakdown barriers and learn more, not just about the culture and language, but also about yourself. It is scary when you know you may not be able to communicate, but I've outlined some of my top tips below for traveling when you don't speak the language, and how to get by on a day to day basis.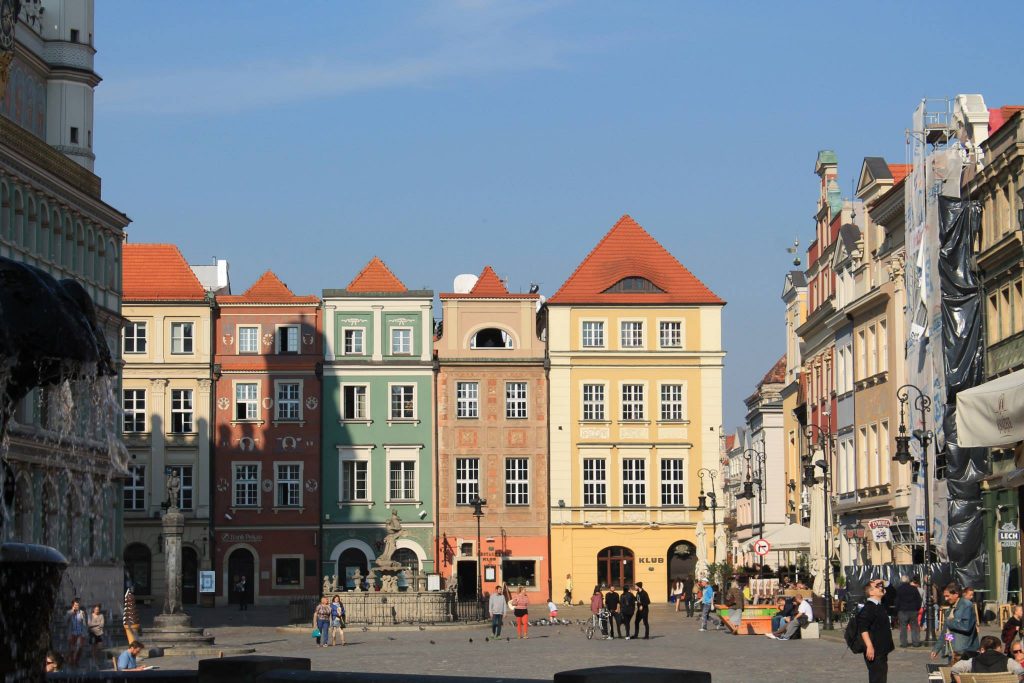 1.Learn some basics. Of course it's not realistic to think you are going to be able to learn an entirely new language right before you go on a trip, no matter what those apps and courses tell you! BUT… That doesn't mean you shouldn't try! I've found that if I can get down pat a simple greeting, like good morning, hello, goodbye etc., please and thank you, and maybe even some simple questions, like where is the ____, how much does it cost, does this bus go to____, you can survive. You may notice also, that when you make an effort to speak their language, locals will be a lot more open and helpful towards you. Instead of coming across as just another tourist, they will appreciate that you are at least trying to assimilate with their language and culture, even if you are completely butchering it 🙂
2. Don't be afraid to use hand gestures. Revert to caveman (or woman!) type communication. Can't remember the word for something? Act it out! While you may feel silly doing it, it actually works. Just the other day I couldn't remember the word for the pastry I was ordering in Portuguese. With a mix of simple words I had picked up while being here, and hand gestures, like a real-life game of charades, the woman waiting on me figured out what I was trying to ask for. We were both able to have a little laugh at my expense, but it also helped break the ice, and I got that delicious pastry!!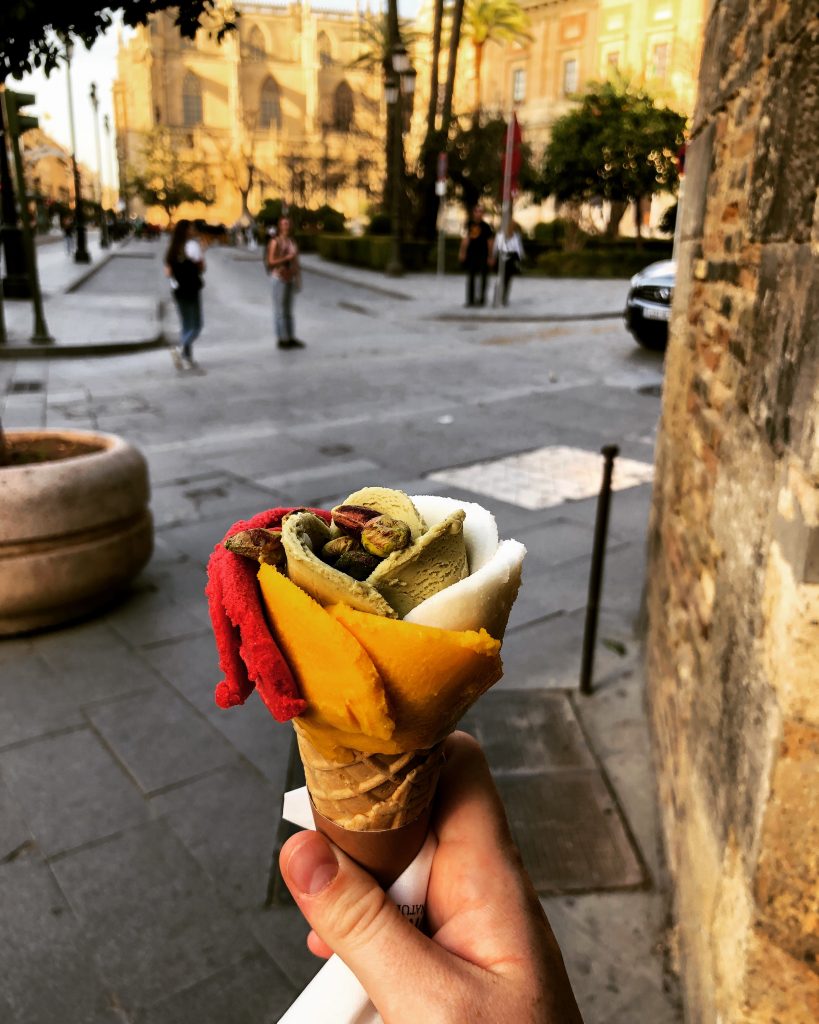 3. Google translate is your friend. I've found that, while I enjoy trying to use the local language, sometimes I need a little help! Most places where tourists visit, you will find someone who speaks some level of English, but if you're off the beaten path, or no one speaks English, you will find that you may need to google it! Especially in restaurants, a quick translate of the menu is helpful, or translating an engredient that you aren't familiar with. Maybe you enjoy the risk of not knowing what you've ordered, but if you are like me, and a little bit of a picky eater (though I'm trying to get better!!), a surprise menu is not your idea of fun (it's how I ended up eating pigs neck and tripe soup in Poland, which was tasty, but definitely not what I thought I was ordering)!
4. Carry a list with important information. This may be the address where you are staying, key phrases in their language, etc. When we were living in Germany, our street name was impossible for me to remember, it was very long, and very German (obviously). Instead of trying to stumble my way through the pronunciation when taking a taxi, and risking going to the wrong place, I could just show them the address.
5. Translate your medical needs. Have any allergies, medications, etc. translated into the language of the country you're visiting. If there is ever an emergency, or you have a food allergy, you will be able to identify and communicate it. Lets say you have a peanut allergy, you need to be able to identify ingredients in food, communicate it with a waiter, etc. Or if you are on any type of medication or have a health condition, if there is some kind of emergency, it's important that you can explain it. This may not be something that we all think about when traveling when you don't speak the language, but it's extremely important to your health and safety.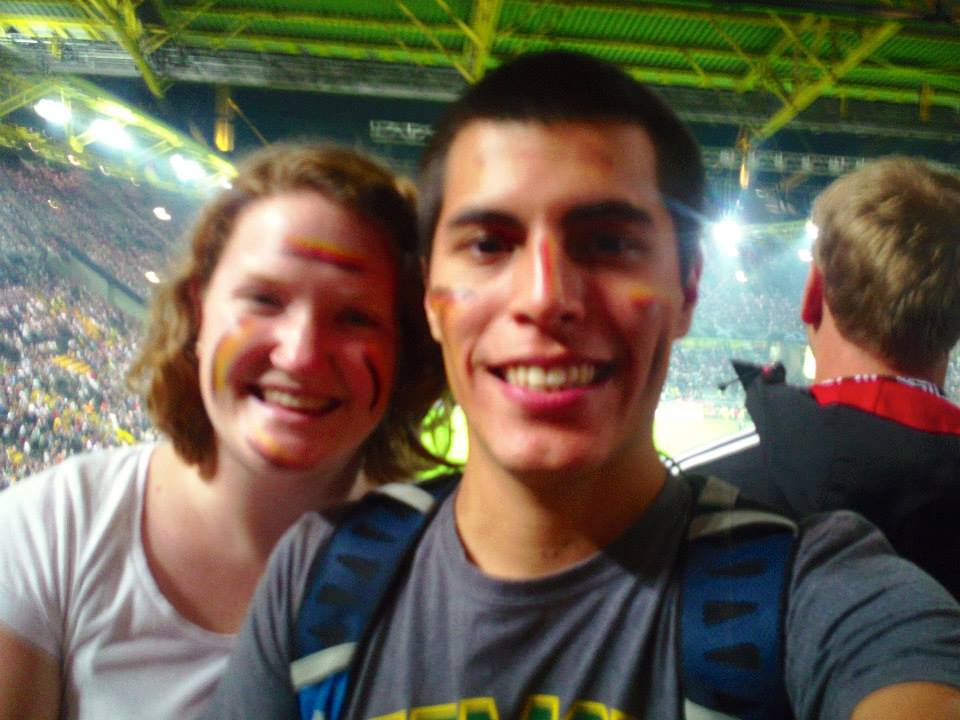 Don't be afraid of travel just because you don't speak the language. Having to push yourself and step out of your comfort zone will open your eyes to the world. You may be more empathetic when you get back home and see someone who's struggling to communicate, knowing what it's like to be in that situation. If you travel somewhere and don't know the language, remember to relax and just try. The best thing that you can do is make an effort and know when to laugh at yourself, don't get stressed out, have patience with yourself!!
x Megan