Here's a list of items that I think are essential to pack for every trip. Of course depending on where you are going and what you are doing, there are other items that you'll need, or things you can leave behind, but these are more general, not destination specific items. Remember there are thousands of different products out there, so do your research and find the ones that are right for you!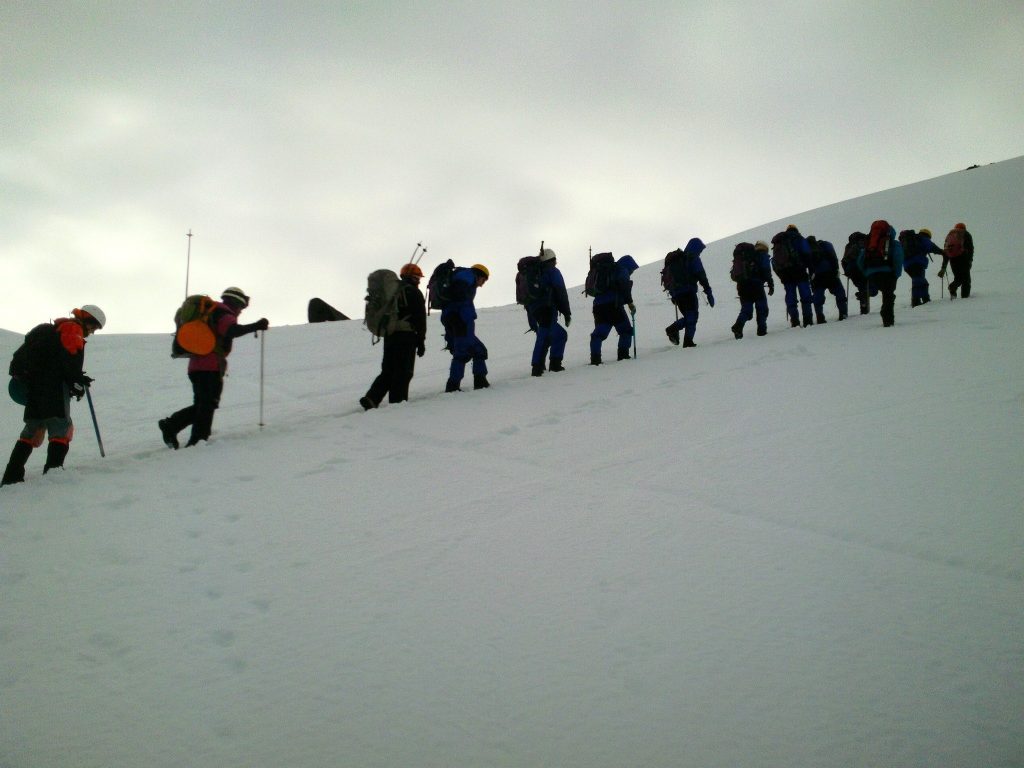 Adapter and chargers. You are bound to bring technology with you, like your phone, laptop, camera, etc. so make sure you bring the chargers to go with them! I remember one time when I was traveling to Europe and I forgot my camera charger. Having to buy a new charger isn't always cheap! So now I put it at the top of my list! If traveling to a country that uses a different outlet than back home, your chargers will be useless without an adapter. I go for a universal adapter that has all options in one, instead of having to bring a bunch of separate ones, a universal adapter is more compact and useful. You can usually pick one up on Amazon for less than $15.
Reusable Water Bottle. Plastic bottles are available everywhere you look, and while they might be easy to grab on the go, they are destroying our planet. Bring a reusable bottle with you that you can keep refilling as you go. This will help remind you to keep hydrated, and it's better for the planet! It's a win-win!
Quick Dry Towel. You never know when you'll need a towel! I'm not kidding, a travel towel can come in really handy. They fold up into a compact space, unlike traditional towels, and they dry quickly, so you can pack them back up. I've got one from REI that has lasted me for years, but you can find them in most outdoors stores. Whether it's to bunch it up and use it as a pillow on the train, an impromptu trip to the beach, or you just need to dry off, the possibilities to use your travel towel are endless!
Something to read. Whether you prefer the old fashioned way of having a hard copy of the book, or you use a tablet let I do, having something to read while traveling is a great way to pass the time. Flights get delayed, a lot of time is spent sitting on planes, trains or buses, and you just find yourself having more down time than usual. Let a book take you on a journey, while you yourself are on a journey!
Camera. These days everyone seems to have a smart phone with a camera on it. While phones are taking pretty decent photos with their advancing technology, I still think nothing beats a real camera. After taking an awesome trip, being able to look back over your photos, or get them printed out makes it all the more special. I just don't think that you can get the same quality from a phone as you can from a camera. Personally I use a Cannon G7X when traveling because it's good quality in a compact camera. This is an expensive camera though, so if you aren't looking to drop $700+ on a camera, there are tons of great options out there, so make sure to shop around before deciding on one!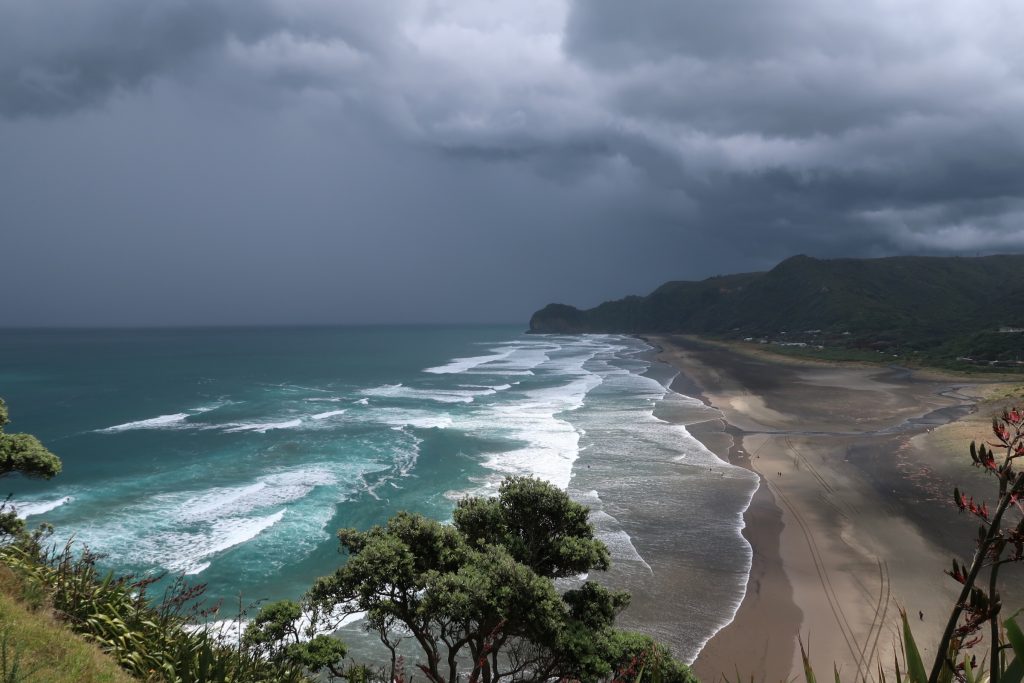 Layers. Whether you're going somewhere tropical or freezing cold, layers are your friend. Even in tropical locations, the temperatures can drop, especially in the evenings. Or if you're somewhere cold, temperatures can rise, if you're hiking or in the sun especially, your body is going to fluctuate in temperatures. Having layers you can add or take away is easy and efficient. A light sweater or jacket is a great option to always have in your suitcase that you can bunch up and throw in your bag for the day.
Headphones. Similar to the something to read, headphones are a travel must when you're on the go. Whether it's a loud airport or public space, or you just need a moment to tune out your surroundings, headphones are always a great option to bring along. Also, without headphones, how are you supposed to binge watch Netflix while waiting around?!
Rain Jacket. A rain jacket should be part of your layers collection, and is easy to throw into your bag as they usually don't take up much space. I don't know if I've ever been on a trip where I didn't have at least one day with rain or wind. A rain jacket makes it so you can still enjoy those rainy days, and aren't stuck inside, plus they make a great windbreaker as well if you're traveling and it gets windy, or if you decide to go out on the water in a boat.
Day Pack. If you're anything like me, then you love a spur of the moment adventure! When you are heading out on a fun activity, you may need to bring things along like water, snacks, extra layers, sunscreen, a hat, etc. The easiest way to transport everything is in a small backpack. You can stuff everything in, through it on your back and get out there adventuring! It is also great to have an extra bag on your trip in case you pick up a few to many souvenirs and need an extra bag to carry them home in 🙂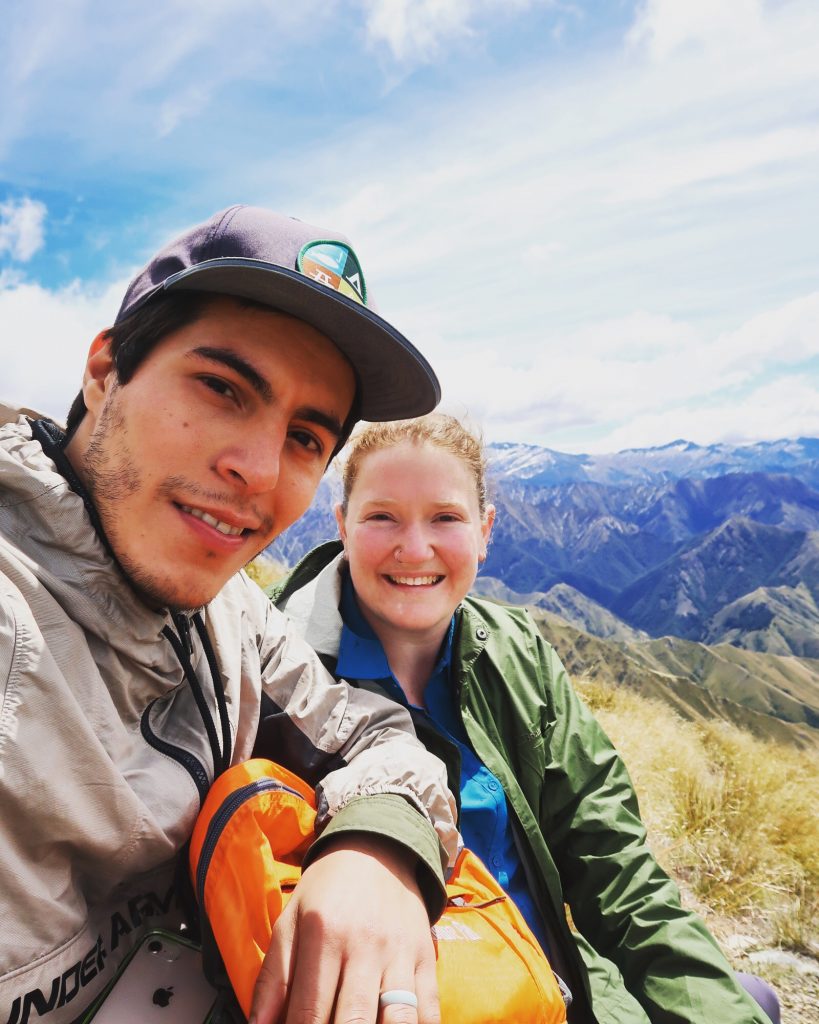 Comfortable walking shoes. Lets face it, while those strappy sandals look cute in pictures, they are NOT practical for walking around in all day. A good pair of shoes that you can walk in all day is essential to traveling. You don't want sore feet and blisters to slow down your adventures, so do yourself a favor and trade in those impractical shoes for a good ol' pair of sneakers that will hold you through the day!
Sunscreen. I touched on sunscreen in my health skin post, but I thought it just needed to be in here again because it's SO important! Even if you are traveling in winter, even if you are traveling to a rainy country, there is always a chance to get burned. Sunburns do irreversible damage to your skin and can lead to skin cancer, premature aging and spots! Prevent all of these by throwing a bottle of sunscreen in your bags, and USE IT!
First Aid kit. It doesn't have to be enough to get you through 20 years of injuries, but just a small first aid kit with the basics is always a good idea to pack. You can keep it in your day pack for the unexpected adventures, that can leave you with some unexpected bumps or scrapes. Just a basic first aid kit with bandaids, first aid cream, antiseptic wipes, some gauze and tape, will get you through a lot of small incidents. Of course if you're going on a dangerous trip or more adventurous, you will want a more in-depth first aid kit, but this basic one will get you through most day to day activities.
What are your go to items when traveling? What can you leave behind, and what can you not live without? Let me know down below!
x Megan